Saturday 23rd April 2022, Midday and 2pm.
This is a free, family-friendly event.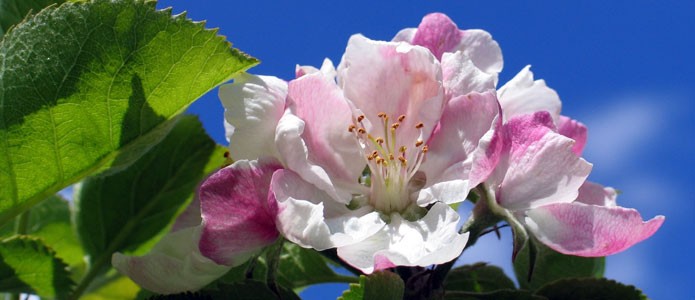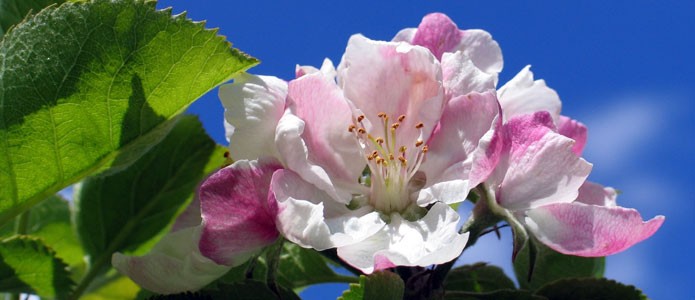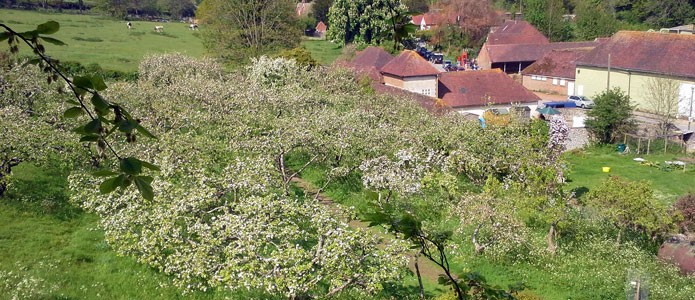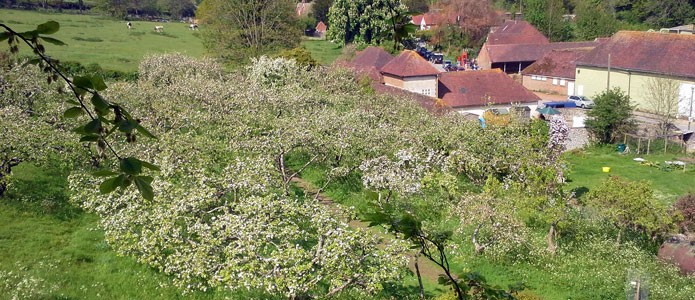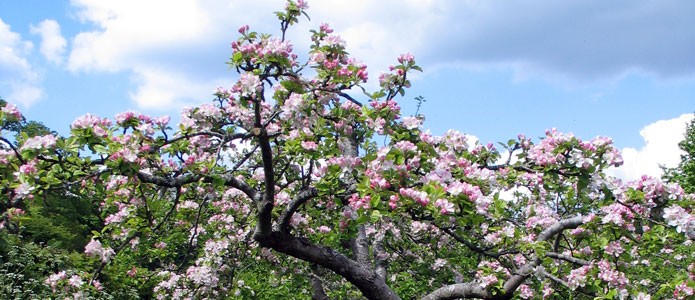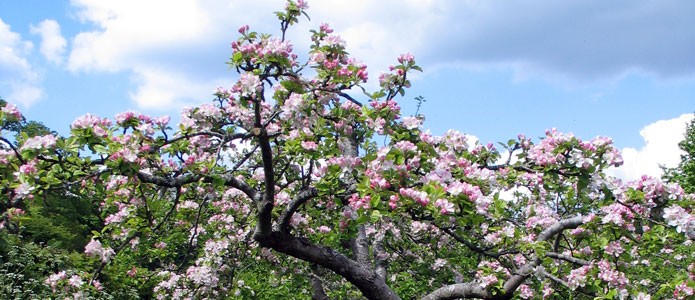 Brighton Permaculture Trust's Home Farm Orchard is a magnificent sight when the apple trees are in full blossom.
We invite you to join us at this free event and behold this annual phenomenon at the heart of Stanmer Village, amid recent developments to Stanmer Park.
You can learn about Home Farm Orchard, how we manage it, our national collection of Sussex apples, how fruit trees are pollinated and the vital work of pollinating insects.
What to expect
There are 2 tours, one starting at midday and the other at 2pm. Each tour will last up to one hour. We will meet you outside the Fruit Factory.
The tour will end outside the Fruit Factory where you will be able to buy goodies from our scrumping project.
Tour leader
Bryn Thomas has been growing and pruning fruit trees for 30 years. He works with volunteers to prune the trees and pick the fruit from the Home Farm Orchard for Brighton Permaculture Trust's scrumping project.
Bryn talks passionately about the importance of pollination insects, the need for a diversity of fruit for different uses at different seasons, and to respond to the vagaries of the weather and changing climate.
What to bring
The tour will be outdoors the whole time, so please dress appropriately. If you will find standing during the tour difficult, please do bring a folding/ portable seat.
Venue
Meeting point: Fruit Factory
Stanmer Park (near University of Sussex)
Brighton
Sussex
BN1 9PZ
Accessibility
We endeavour to accommodate people with various access issues. The orchard is wheelchair accessible, but the terrain is uneven and off-camber and may not be suitable for all models of mobility device. If you have any questions about access, please contact us via the Make an Enquiry button at the bottom of this page before booking to discuss how you can be accommodated.
Booking the Apple blossom tour
No need to book, simply meet outside the Fruit Factory at the time of the tour.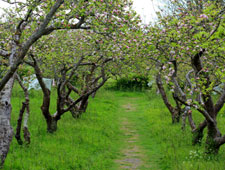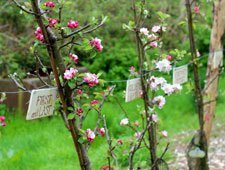 Lyndsey Haskell took these gorgeous photos on our 2015 blossom tour. Read about it on her blog, What You Sow.
Thanks to our funders