Dates for 2023 to be announced
This two-day course runs from 9am to 5pm in Stanmer Park, Brighton.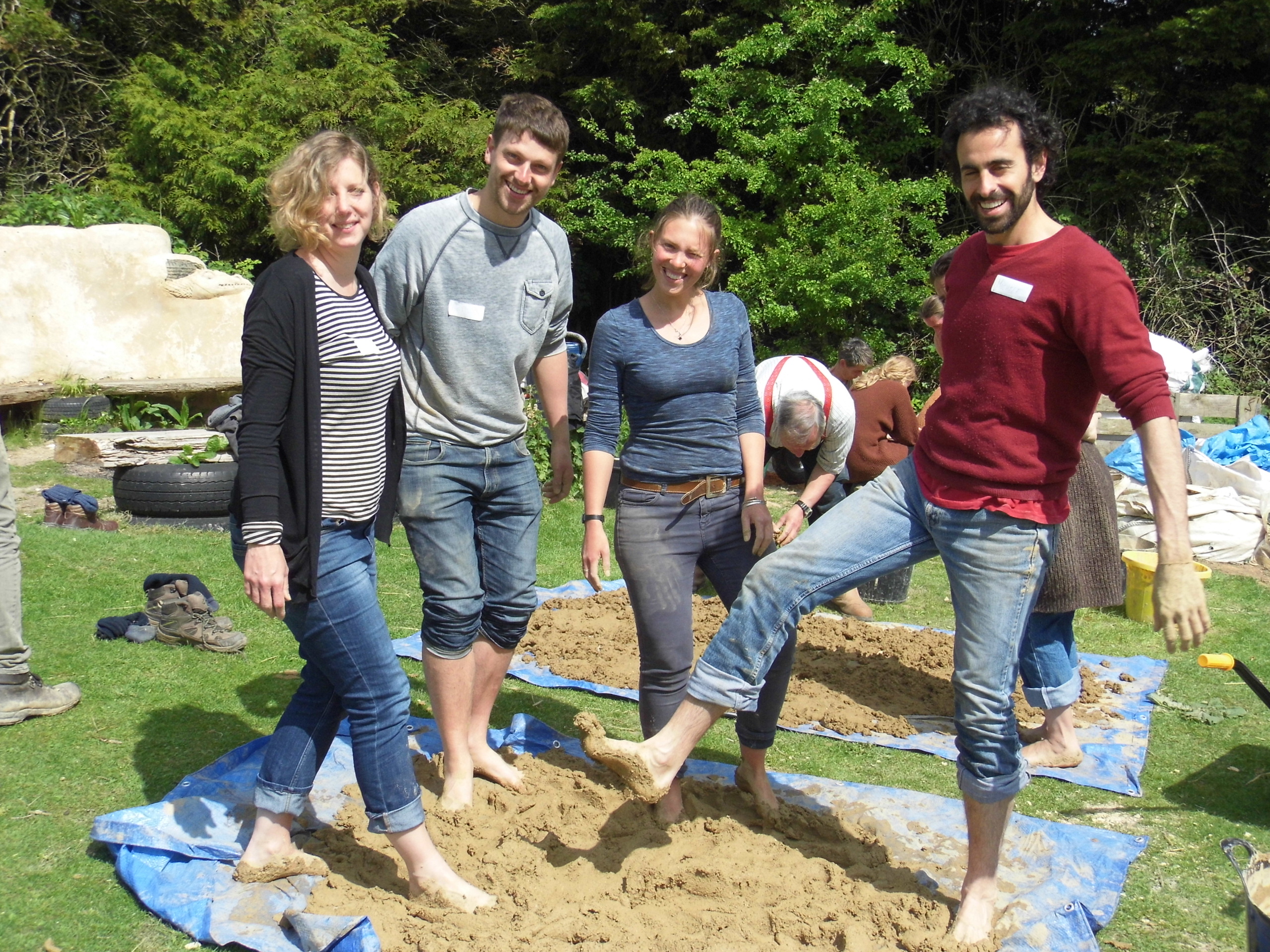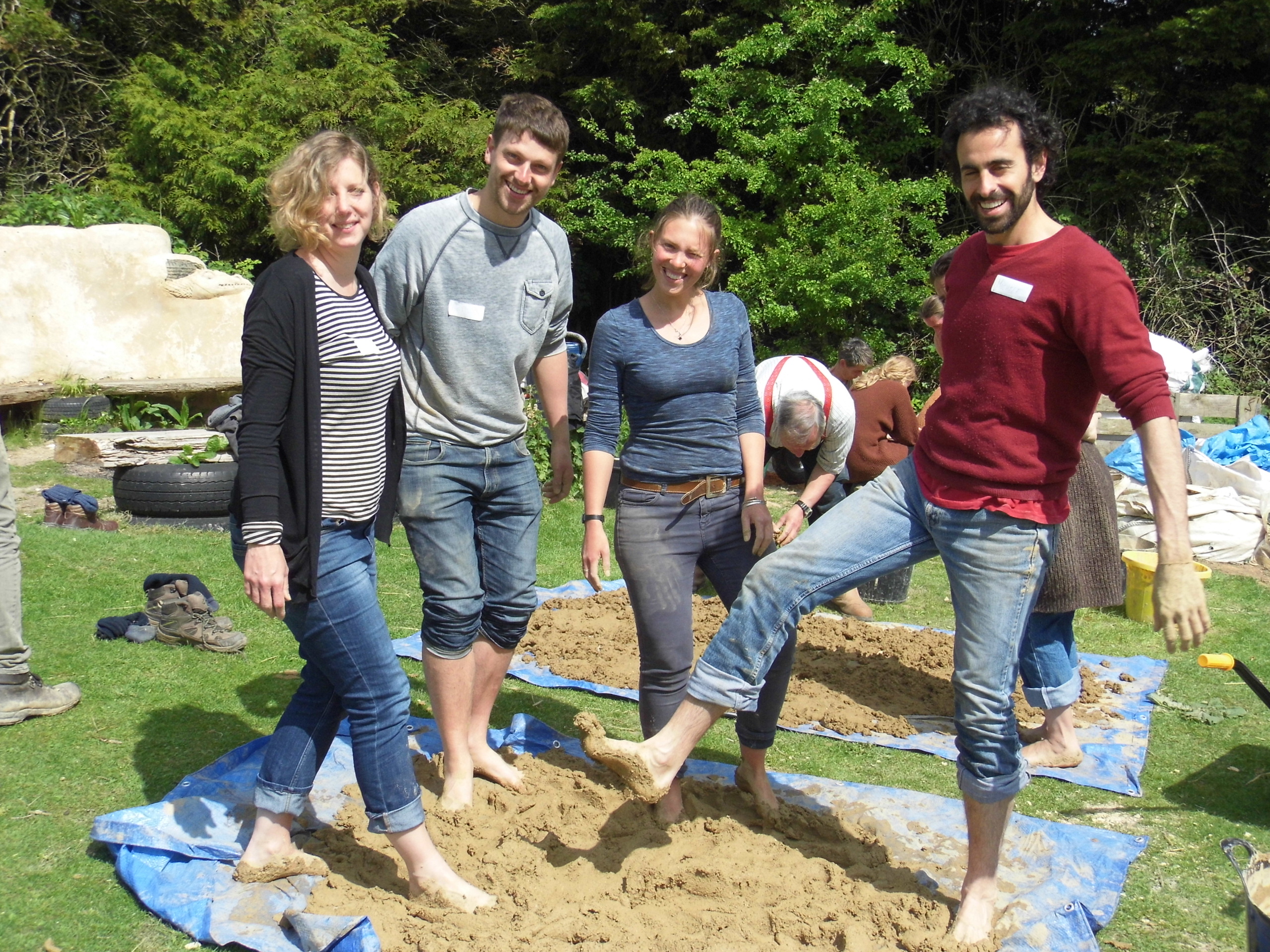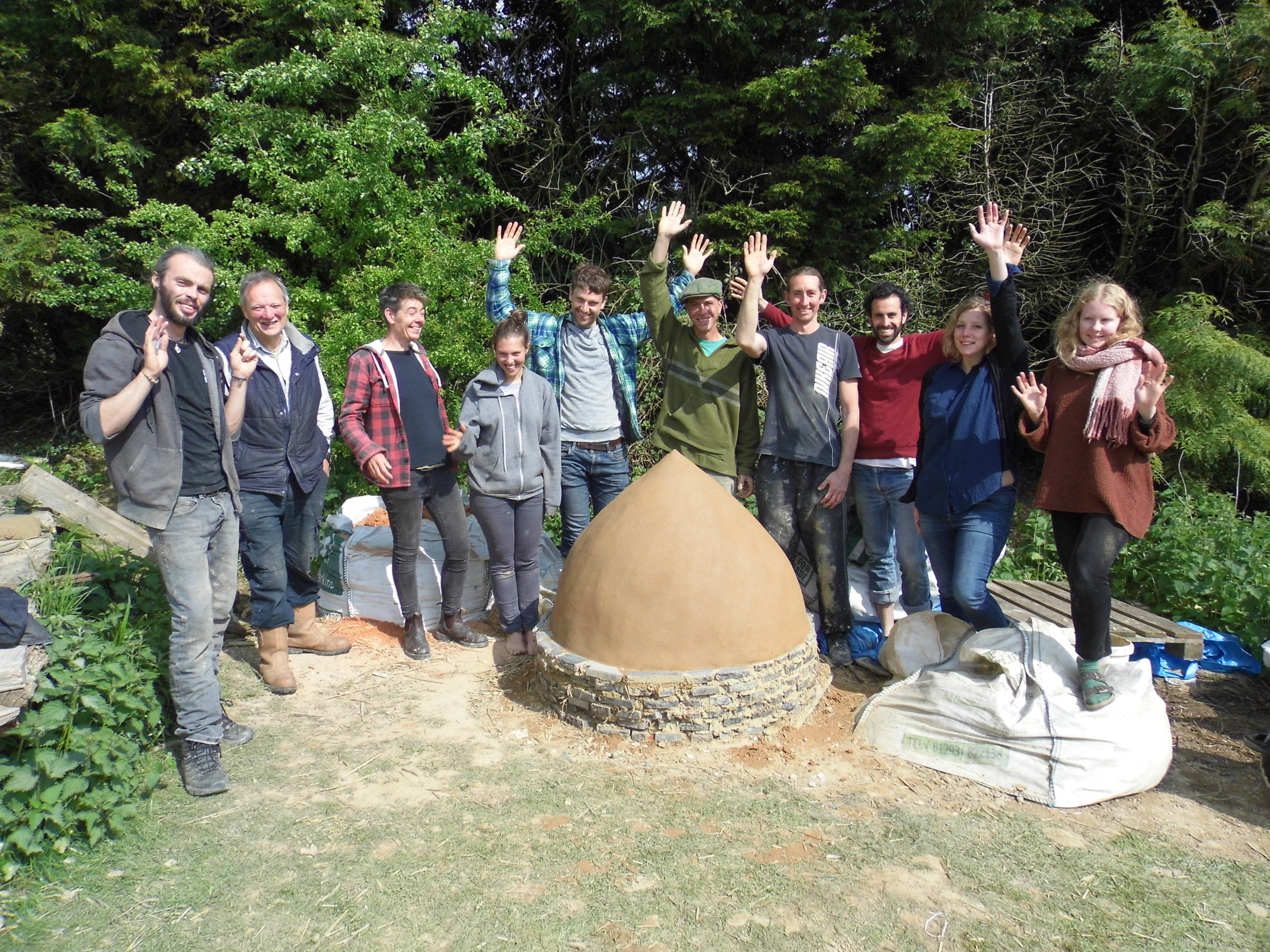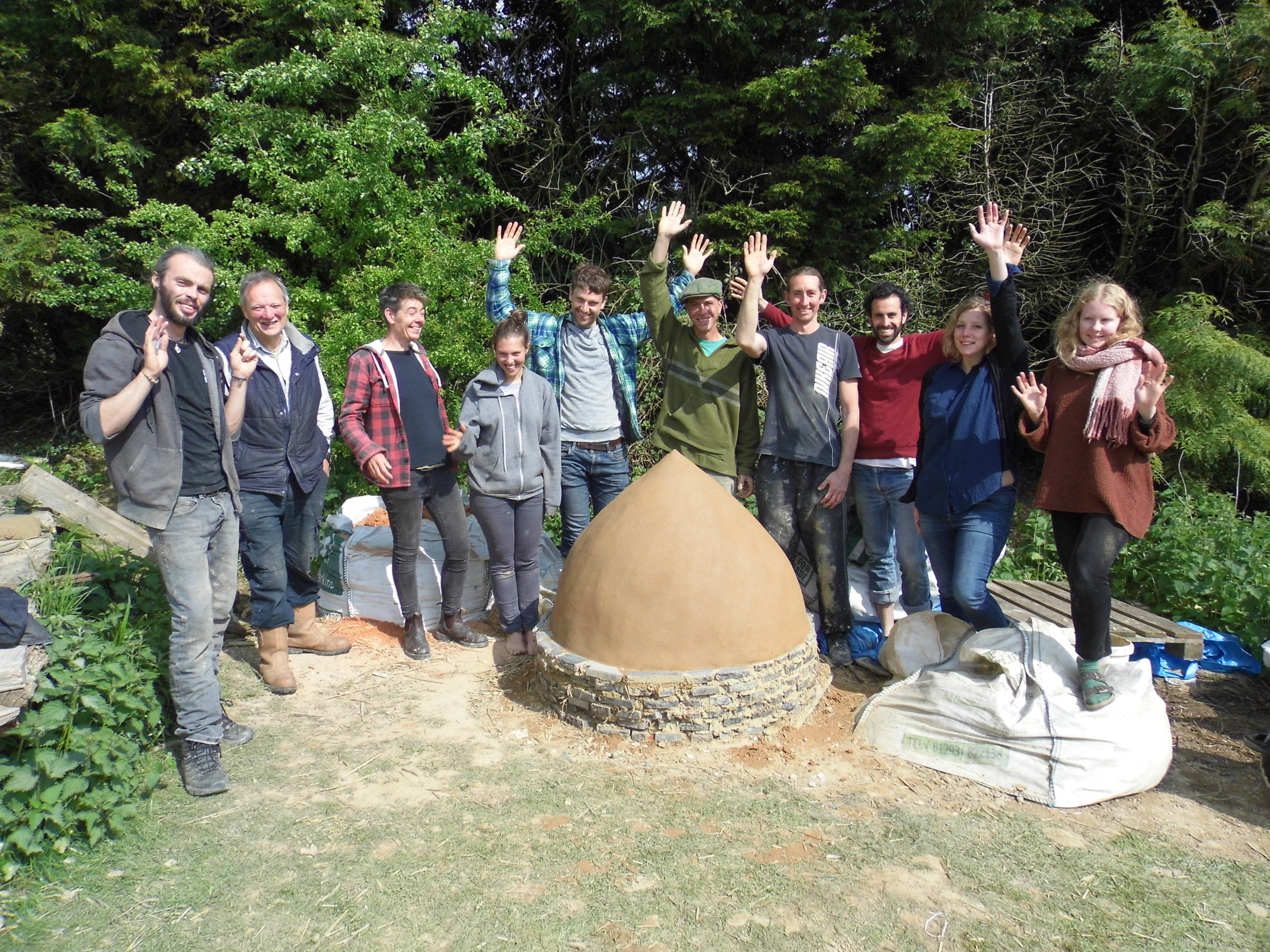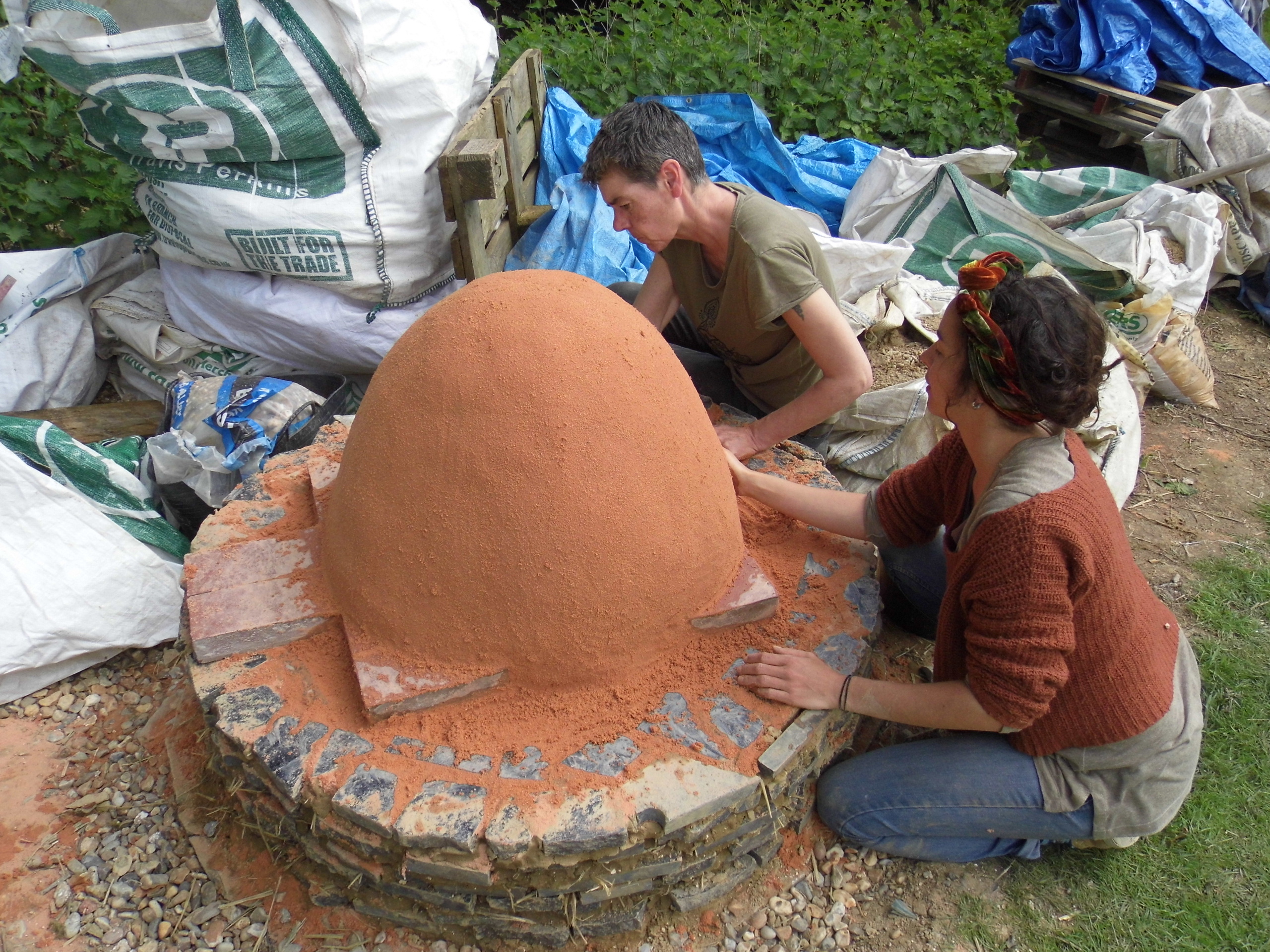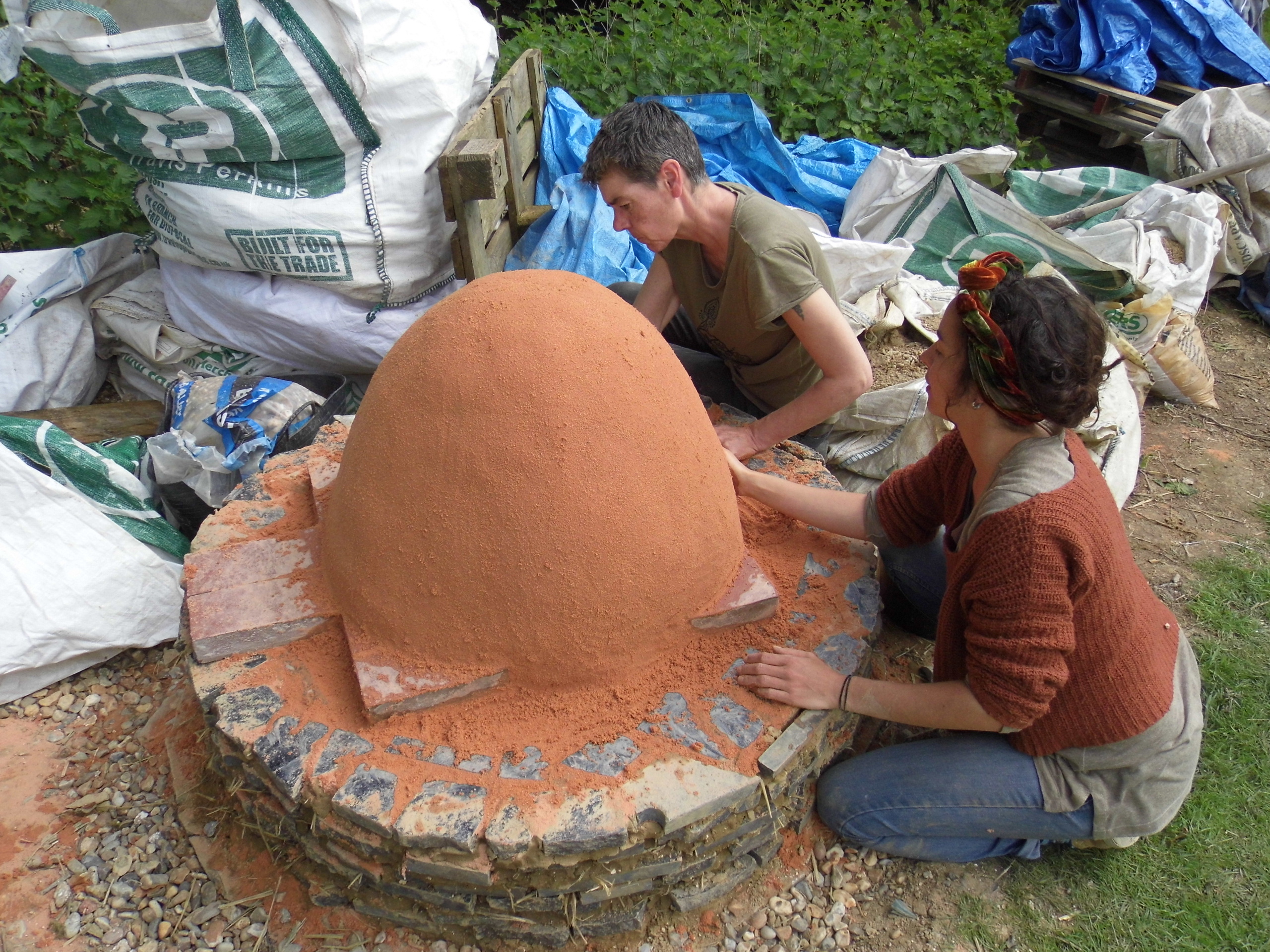 This hands-on introductory course focuses on building with cob, combining theory with lots of practical.
What will the Building with cob course cover?
You will learn how to make your own earth building materials – cob, earth mortars, renders – and then build with them. Build your own cob pizza oven.
Who is the course for?
This course is open to anyone aged 16 or over. It is for anyone thinking about building with cob. It is suitable for complete beginners, as well as those who are familiar with eco-building and want to know more.
Learning outcomes
Participants will learn about the raw materials and how to mix them, as well as gain practical experience of building cob ovens. Course participants who complete the entire course will receive a certificate, which will be sent via email after the course.
Course tutors
Jon Kalviac has worked on Earthship Brighton, Groundhouse Sheppey and on the Zwolle Earthship built in Holland. As a result he has much experience of working with both rammed earth and cob and is an excellent teacher. He is also a regular tour guide of Earthship Brighton.
Mischa Hewitt will be assisting. Mischa was one of the project managers of Earthship Brighton, is the author of the book Earthships in Europe, and has an MSc in Architecture: Advanced Environmental and Energy Studies (Distinction) from the Centre for Alternative Technology. He is a building consultant, domestic and non-domestic energy assessor, and has worked on many eco renovation projects. Mischa has particular interest in affordable low energy buildings from natural materials.
Venue/Accommodation
Earthship Brighton
Stanmer Park (near University of Sussex)
Brighton
Sussex
Get directions to Stanmer Park.
If you intend to book accommodation, please check availability before booking a place, as accommodation in Brighton can be hard to find, especially over the summer months.
Get details on local accommodation and Brighton Permaculture Trust supporters who can provide accommodation in their homes.
Fees
Fees include tuition, handouts and refreshments.
£275 – Sponsored/organisation rate
£275 – Individual income more than 25k/yr
£235 – Individual income 18-25k/yr
£195 – Individual income less than 18k/yr
£124 – Individual, concessionary rate (check eligibility)*
* Concessionary places are limited. If places are not available check back two weeks before the course/event as more may be available then.
We endeavour to make our courses and events affordable to all. Unfortunately, we do not receive any external funding for most of these and rely on large amounts of voluntary input.
See the cancellations and refunds policy.
Booking the Building with cob course
Booking is essential, as most of our courses/events are fully booked weeks in advance. However, if places are still available, then bookings can be made until midday the day before the course. A place is not secured until we have received the requested payment.
Paying for your place
If you have completed the booking process but you haven't received a confirmation email from us please contact us to check your booking has gone through.
If you are booking within two weeks of the event, or the event is nearly full, you will not have the option to pay by cheque or BACS. Instead, you will need to pay immediately using a credit/debit card or PayPal.
Booking link coming soon!
"History was succinct and interesting. Balance [of] theory and practical was perfect. Delivery of info was humorous, memorable and easily understood/integrated. "- Sarah Field


Brighton Permaculture Trust
"History was succinct and interesting. Balance [of] theory and practical was perfect. Delivery of info was humorous, memorable and easily understood/integrated. "- Sarah Field
https://brightonpermaculture.org.uk/testimonials/sarah-field/
"Tutor and assistants were fantastic, spent two days (mostly in sunshine) with like minded people in a wonderful location. Learnt cob construction techniques and applications. Company and food was great. I'll be back. " - Mike Church
Brighton Permaculture Trust
"Tutor and assistants were fantastic, spent two days (mostly in sunshine) with like minded people in a wonderful location. Learnt cob construction techniques and applications. Company and food was great. I'll be back. " - Mike Church
https://brightonpermaculture.org.uk/testimonials/mike-church/
"I enjoyed very much the balance of theoretical and practical sessions. The passion and experience of the trainer was amazing." - Michele
Brighton Permaculture Trust
"I enjoyed very much the balance of theoretical and practical sessions. The passion and experience of the trainer was amazing." - Michele
https://brightonpermaculture.org.uk/testimonials/michele/
"I really enjoyed the warm, friendly atmosphere. Jon is an excellent teacher and his willingness to share his knowledge was inspiring. "- Julia Heron
Brighton Permaculture Trust
"I really enjoyed the warm, friendly atmosphere. Jon is an excellent teacher and his willingness to share his knowledge was inspiring. "- Julia Heron
https://brightonpermaculture.org.uk/testimonials/julia-heron/
"Jon was brilliant, a really happy and informative guy. Fun weekend with some great, interesting people "- Carol Olsen
Brighton Permaculture Trust
"Jon was brilliant, a really happy and informative guy. Fun weekend with some great, interesting people "- Carol Olsen
https://brightonpermaculture.org.uk/testimonials/carol-olsen/
0
Brighton Permaculture Trust