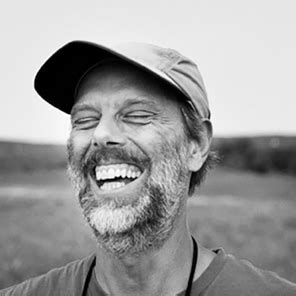 Dave Jacke is an engaging and passionate teacher of ecological design and permaculture, and a meticulous designer.
He has studied ecology and ecological culture design since the mid-1970s and holds a B.A. in Environmental Studies with a minor in Land Use Planning and an M.A. in Landscape Design.
Since taking his permaculture course with Bill Mollison in 1980 he has taught and practiced as a designer, primarily in North America. He has designed, built, and planted landscapes, homes, farms, and communities across the US and overseas.
Dave Jacke is the primary author of the two-volume tome Edible Forest Gardens: Ecological Vision, Theory, Design, and Practice for Temperate Climate Permaculture.
He has collaborated with Mark Krawzcyk on the forthcoming book Coppice Agroforestry: Resprout Silviculture for the 21st Century.
Dave's homestead is an eagle's flight from the Connecticut River in western Massachusetts, USA.