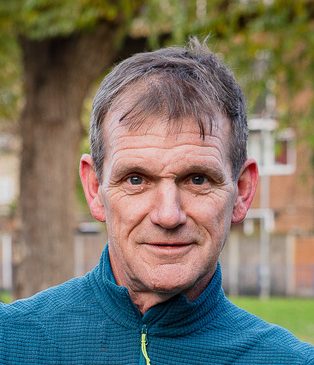 Name:
Dusty Gedge
Position:
Tutor
About Dusty
Dusty Gedge is a trained performer and a recognised international speaker on green roofs, green infrastructure and biodiversity.
He also uses his past career as a circus entertainer to provide meaningful and fun sessions at corporate events using juggling to energise and bring out key messages. Currently the President of the European Federation of Green Roof Associations and founder of Livingroofs.org, Dusty Gedge is a recognised authority, designer and consultant on green roofs and green infrastructure, he works with Gary Grant for the Green Infrastructure Consultancy Ltd.
He is also co-author with John Little of the Small-scale green roof guide that has helped lots of small roofs sprout across the globe on sheds garages and other small buildings.
Dusty has also been a TV presenter on a number of UK shows and makes his own Green Infrastructure and Green Roof and Nature Videos.
He has been a birdwatcher since he fell out of his baby chair aged two. His interest in birds, bugs and butterflies led to his green roof career. He came late to nature photography but has been actively involved for the past seven years. Although birds are his first love, he has a particular interest in invertebrates (especially on green roofs) and solitary bees.
Dusty will be sharing his insights and experience this Green Architecture Day on 28 March
[otw_shortcode_button href="http://www.greenarchitectureday.uk/" size="medium" bgcolor="#11836F" icon_position="left" shape="square"]Find out more[/otw_shortcode_button]