Flint knapping course
Click here to tell us you would like us to run this course again and to be informed by email if/when new dates are announced.
This one-day course runs from 9:30am to 5pm in Stanmer Park, Brighton.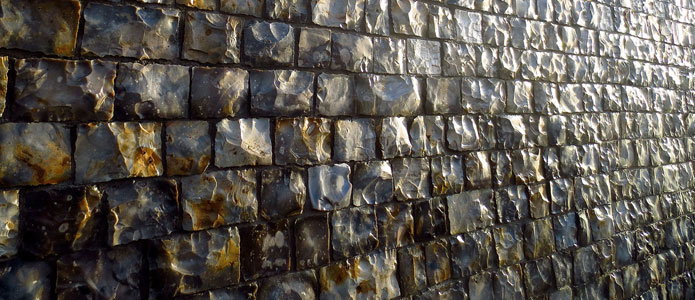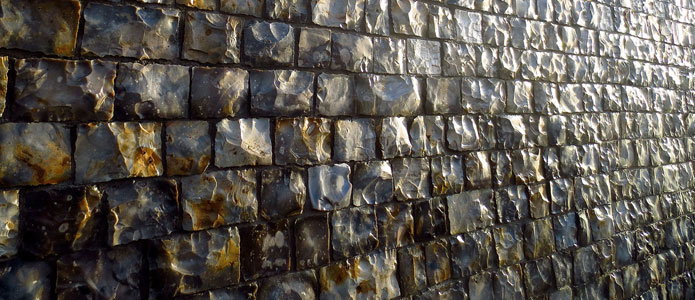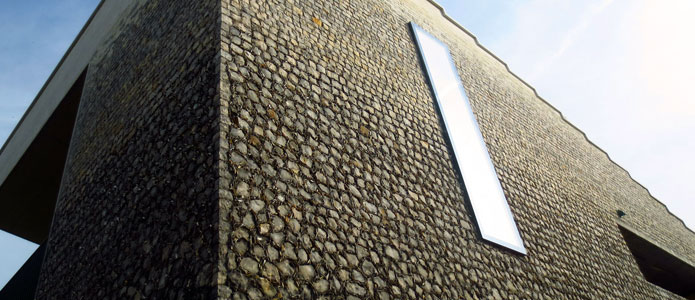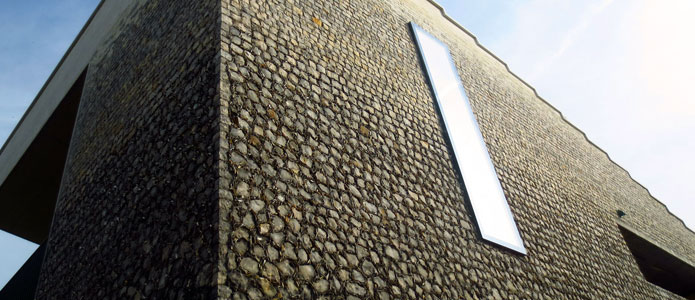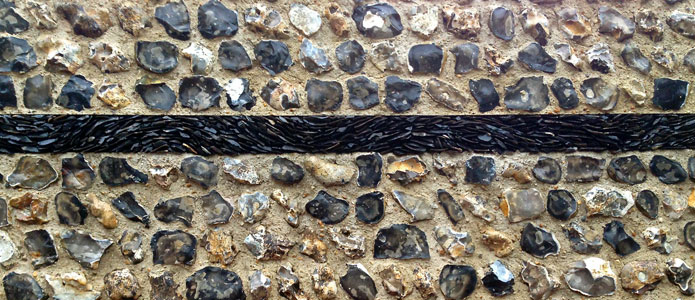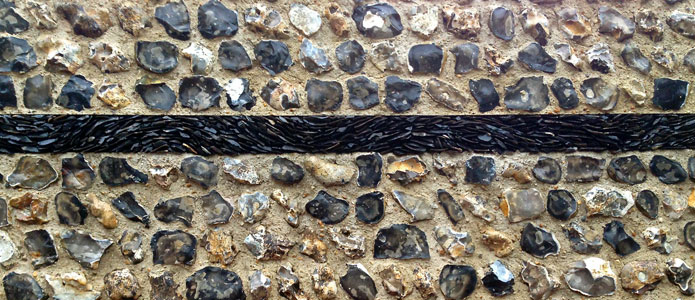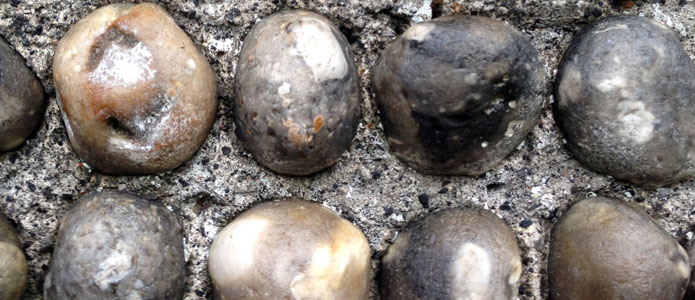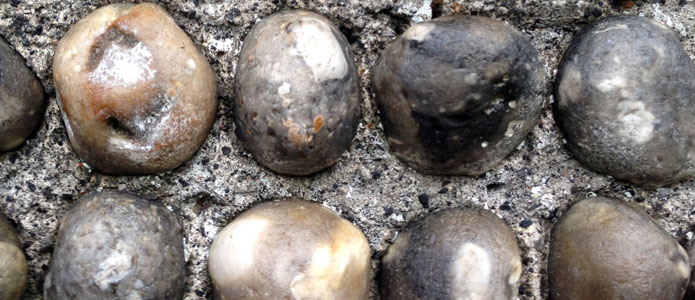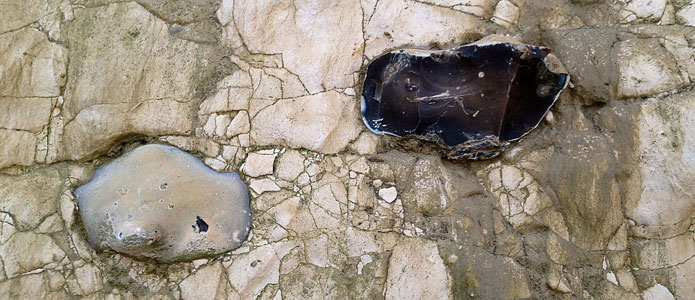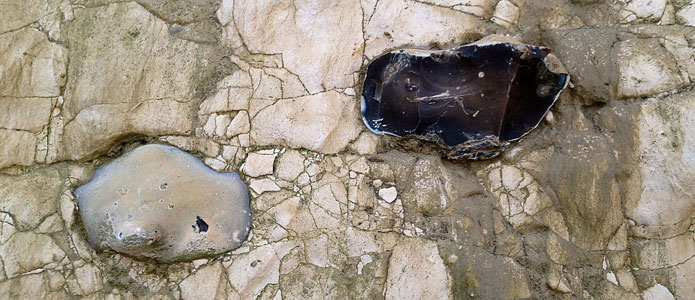 This course is for anyone interested in building with flint or repairing flint walls. This traditional building method uses local stone and lime mortar. The course includes hands-on practical workshops.
What will the Flint knapping course cover?
Learn about flint building, its history, types of flint and various styles of construction. Practical workshops cover flint knapping, how to mix mortar, repairing flint walls and pointing.
How flint building supports permaculture principles
Flint is a plentiful local natural material that can be collected with little energy or pollution. Lime manufacture uses far less energy than cement and is flexible, allowing settling. It is also breathable. Mortar naturally degrades and can even be reused. Old walls can be restored and maintained to last many centuries with little additional use of materials.
Who is the course for?
This course is open to anyone aged 16 or over. It will be of interest to architects, planners, builders and engineers, as well anyone thinking about repairing/building their own wall. It is suitable for complete beginners, as well as those who are familiar with eco-building and want to know more.
Learning methods and outcomes
The course will start with a short discussion about participant requirements, followed by a short presentation on the basics. However, most of the course will be devoted to practical workshops with informal guidance from the tutor. Course participants who complete the entire course will receive a certificate, which will be sent via email after the course.
By the end of the course, participants will understand the basics of building or repairing flint walls as well as having some hands-on experience.
Course tutors
David Smith is the main tutor. He set up up The Flintman Company 25 years ago and has been working fulltime with flint ever since. His training work includes work with architects, planners, builders and DIY enthusiasts.
Venue/Accommodation
Stanmer Park (near University of Sussex)
Brighton
Sussex
South East England
Get directions to Stanmer Park.
If you intend to book accommodation, please check availability before booking a place, as accommodation in Brighton can be hard to find, especially over the summer months.
Get details on local accommodation and Brighton Permaculture Trust supporters who can provide accommodation in their homes.
Recommended reading
No prior reading is required, but you can find flint knapping resources here.
Fees
Fees include tuition, handouts and refreshments.
£202 – Sponsored/organisation rate
£202 – Individual income more than 25k/yr
£167 – Individual income 18-25k/yr
£132 – Individual income less than 18k/yr
£97 – Individual, concessionary rate (check eligibility)
We endeavour to make our courses and events affordable to all. Unfortunately, we do not receive any external funding for most of these and rely on large amounts of voluntary input.
See the  cancellations and refunds policy.
Booking the Flint knapping course
We're unable to offer this course at this time.Contact us if you would like to be notified if/when we run this course.