Date to be announced
Build a wind turbine from scratch using basic materials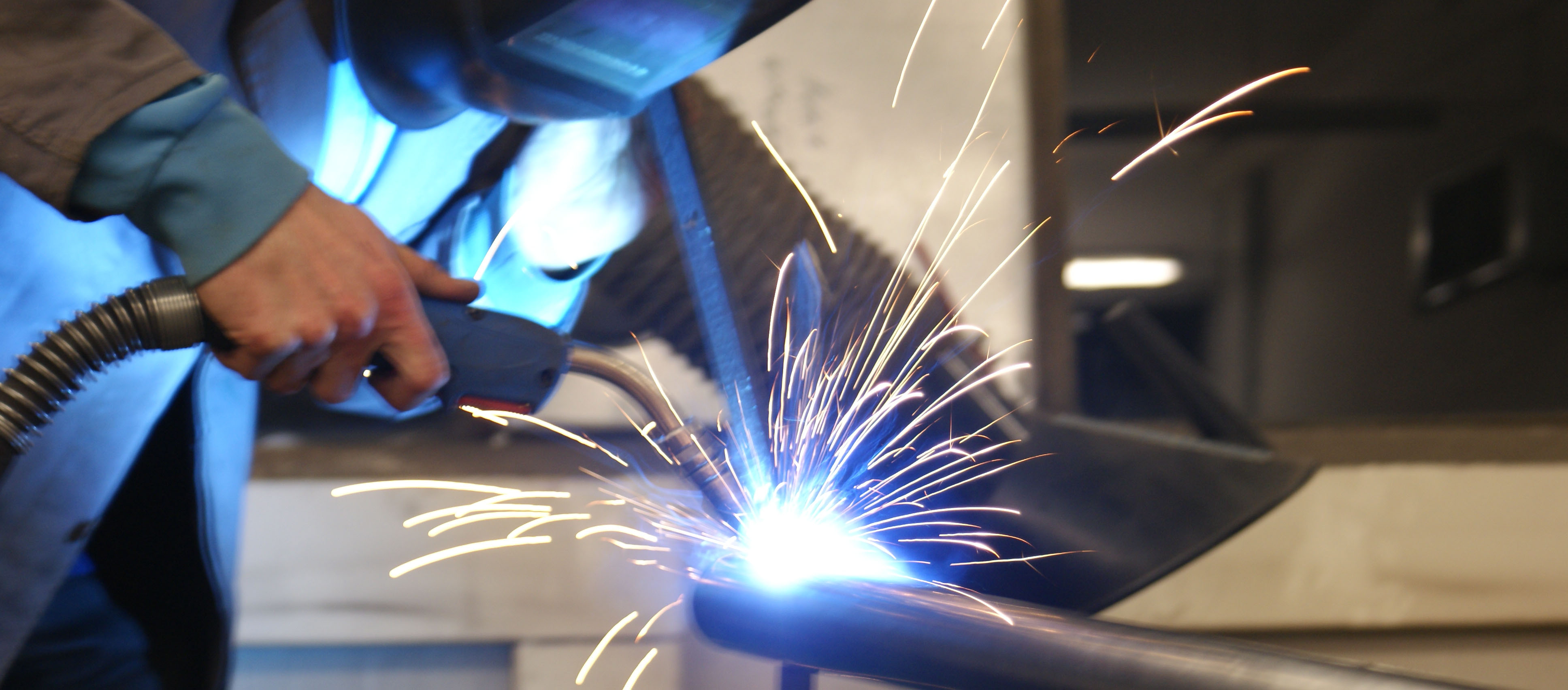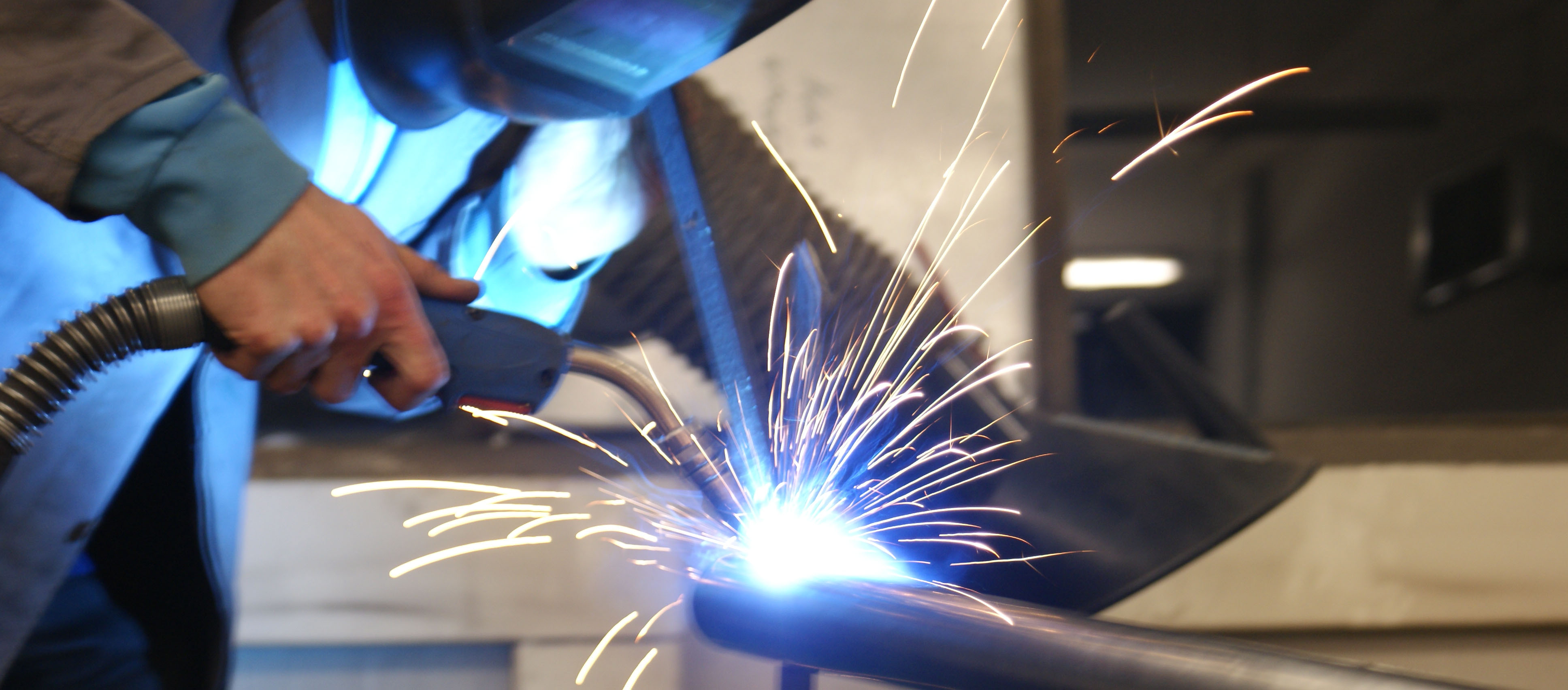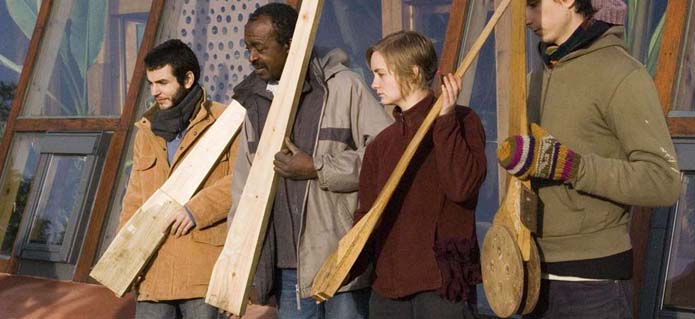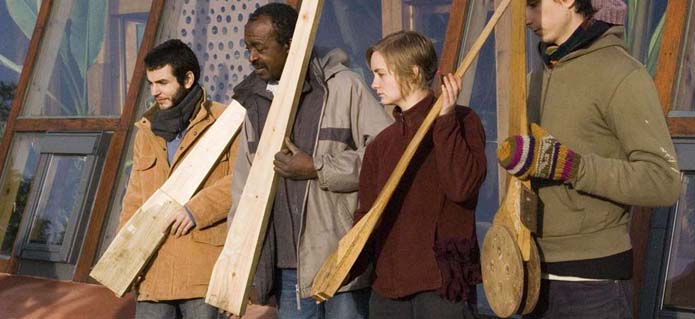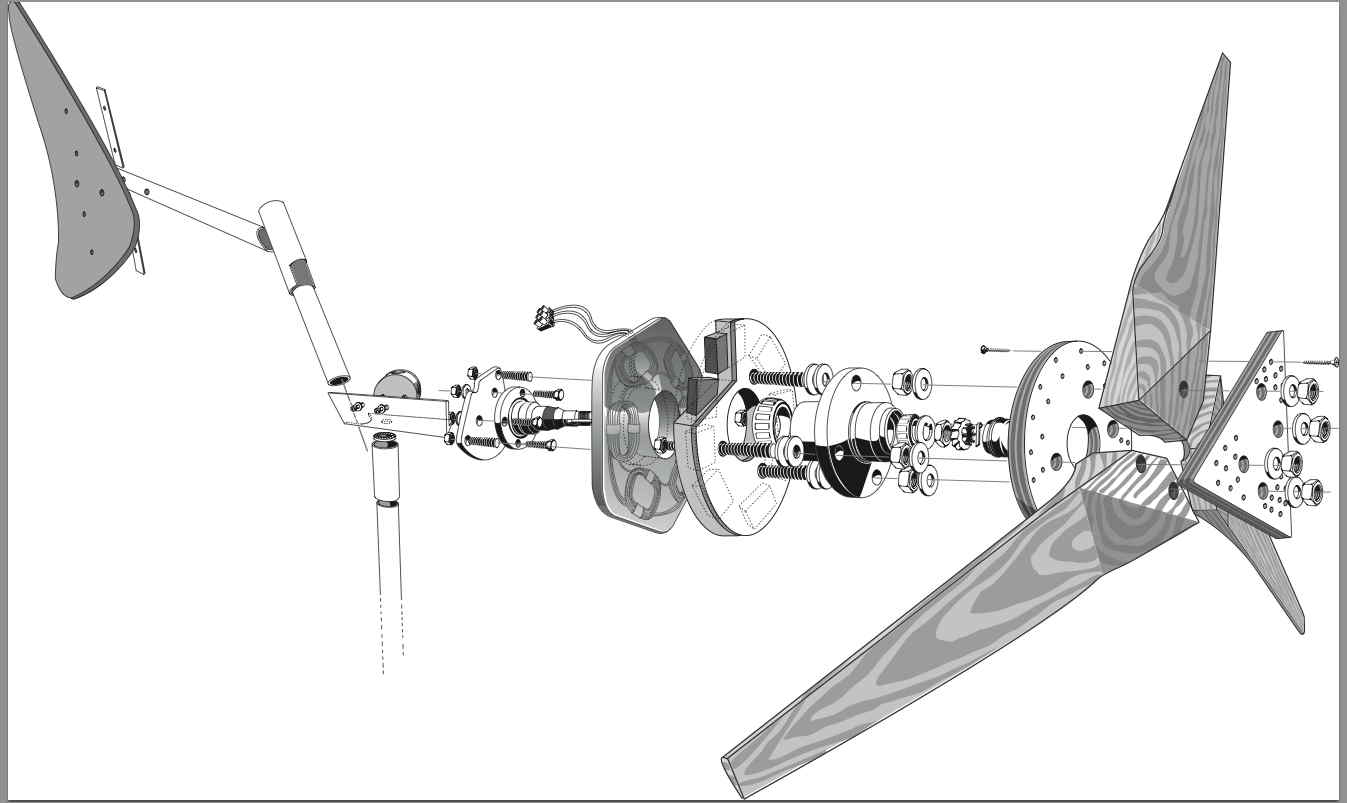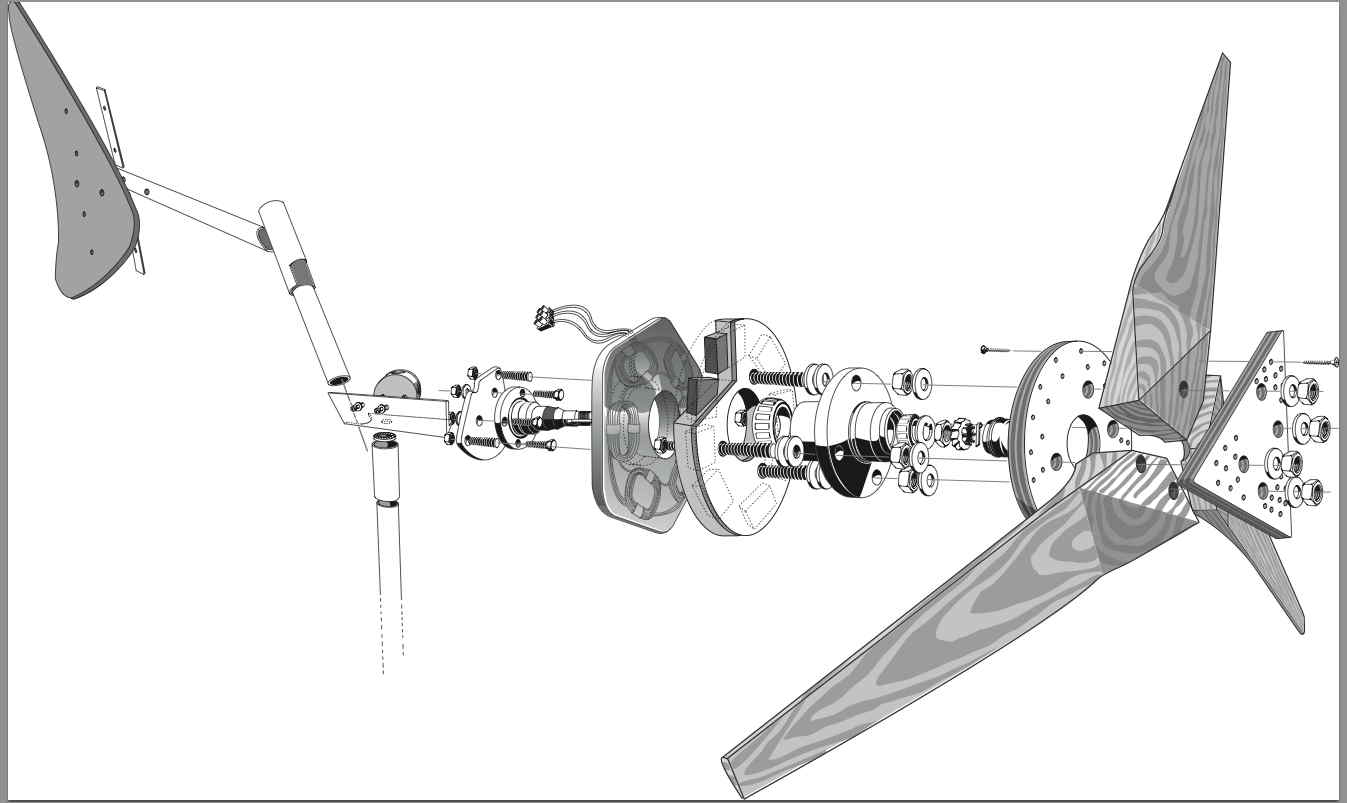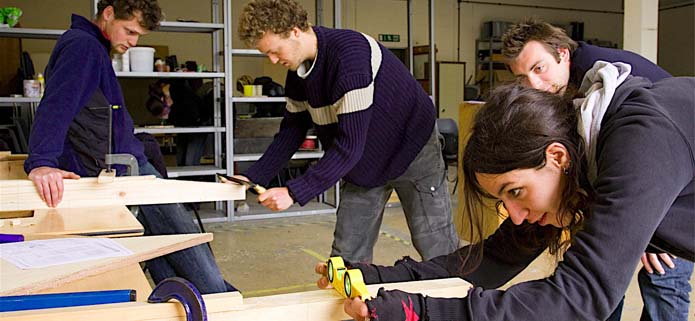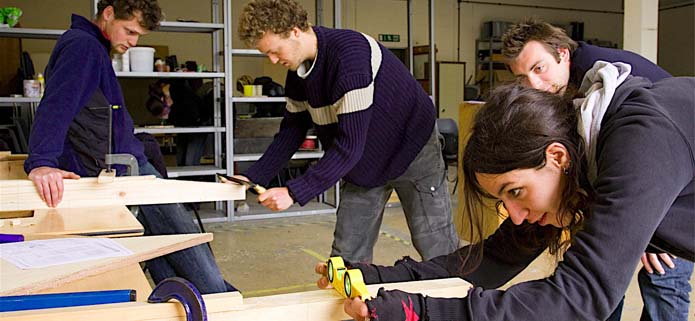 On this two day course you will be building a full size, fully functioning wind turbine from start to finish.
What will the Hand-building a wind turbine course cover?
On the course we collectively build a 1.8m diameter Hugh Piggott wind turbine. All the participants spend time working on each of the three main parts of the build (wood, metal, and electronics) rotating through the different bases on the first day. On the second day we then come together as a group to assemble the machine. Learn how to build and install a Hugh Piggott wind turbine from scratch using basic materials. Get hands-on experience and learn transferable skills in welding, wood carving, and working with magnets and resin. With experienced tutors who have been running courses building Piggott turbines since 2007.
Who is the course for?
The course will be of interest to anyone interested in harnessing the wind as a source of energy. A practical fun course for all experience levels. This course is open to anyone aged 16 or over. The course will be practical as well as theoretical and covers the entire process. Brighton Permaculture Trust aims to meet the needs of participants with physical disabilities and leaning difficulties. If you have any issues which you feel may affect your ability to attend or participate in this course/event, please contact us to discuss them prior to booking.
Learning methods and outcomes
Participants get hands-on experience and learn transferable skills in welding, wood carving, and working with magnets and resin
Participants learn how to build and install a Hugh Piggott wind turbine from scratch using basic materials
Information sheets will be provided on the day. Course participants who complete the entire course will receive a certificate, which will be sent via email after the course.
Course tutors
The course tuition will be provided by expert tutors from V3 Power, a workers' cooperative based in Nottingham. Tom Dixon was co-founder of V3 in 2006. Tom has a background in physics and is V3's most rounded engineer. He has taught on nearly 50 wind turbine courses and overseen over 30 installations. Robin Duval comes from a background in co-operative working and renewable energy with a passion for positive action on climate change.
Suggested reading A Wind Turbine Recipe Book and Wind Power Workshop, both by Hugh Piggott, available from him here.
Venues/Accommodation
Stanmer Park (near University of Sussex) Brighton Sussex South East England
Get directions to our meeting point in Stanmer Park. If you intend to book accommodation, please check availability before booking a place, as accommodation in Brighton can be hard to find, especially over the summer months. Get details on local accommodation and Brighton Permaculture Trust supporters who can provide accommodation in their homes.
Fees
Fees include tuition, handouts and refreshments.
£275 – Sponsored/organisation rate
£275 – Individual income more than 25k/yr
£235 – Individual income 18-25k/yr
£195 – Individual income less than 18k/yr
£155 – Individual, concessionary rate (check eligibility)
We endeavour to make our courses and events affordable to all. Unfortunately, we do not receive any external funding for most of these and rely on large amounts of voluntary input. See the cancellations and refunds policy.
Booking the Hand-building a wind turbine course
Booking is essential, as most of our courses/events are fully booked weeks in advance. However, if places are still available, then bookings can be made until midday the day before the course/event. A place is not secured until we have received the requested payment.
Please do not book unless you are able to pay for your place.
Paying for your place
Please read this section carefully.
When you complete the booking process, you will receive a confirmation email from us. If you haven't received that email within the next few hours, please contact us immediately, as this email contains vital information regarding your booking.
You can pay when you book your place using a credit/debit card or PayPal, or you can tick the 'Pay later' box (in the Event Fee section), which gives you the option to pay by BACS or send us a cheque after you have booked. If you choose to pay later, you will have 7 days to pay for your place. Bookings that remain unpaid on our system for longer than that will expire. You will receive notification of this expiration by email. If you then decide you want to come, you will need to contact us to see if there is a still a place available for you.
If you are booking within two weeks of the course, or the course is nearly full, you will not have the option to pay later. Instead, you will need to pay immediately at the point of booking using a credit card or PayPal.
Be certain that you understand ALL the information on this page, then:
Contact us
For further information or if you have problems with your registration, please  contact us .