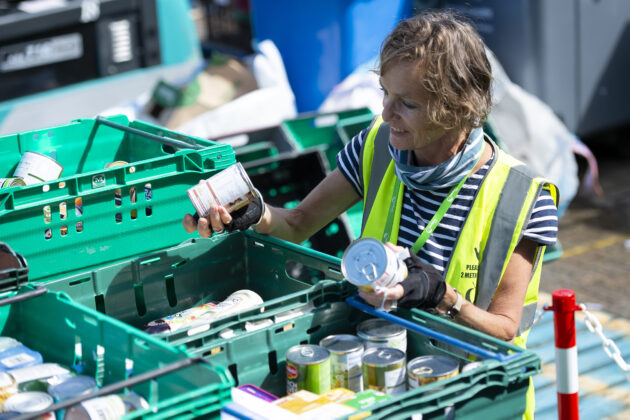 Brighton Permaculture works with FareShare Sussex & Surrey to redistribute surplus produce created by the Orchard Project. This year alone we donated 3,597 bottles of Scrumped in Sussex apple juice. These drinks went to 87 projects across the county including food banks, community fridges and community meal providers.
FareShare Sussex & Surrey works with more than 165 organisations across the region to feed hungry people and reduce food waste. They redistribute surplus food sourced nationally and locally, which would otherwise head to landfill, saving more than 981 tonnes of food last year alone!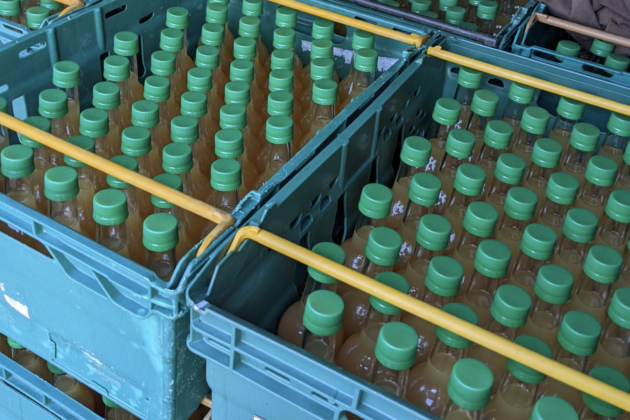 Balfour Food Bank is one of the organisations that benefitted from our apple juice. Based in Brighton, they provide an innovative model of an online and click-and-collect food bank.
If we didn't have the food from FareShare Sussex & Surrey, we wouldn't be able to provide the variety and the amount of food that we're providing. We would have to be very, very limited. We've got a greater proportion of people who are working but need to come to us. The cost of living increases means that they have to use a food bank even though they're working and earning.

When we deliver food parcels to people — because it's such a small number of us — we've built up some lovely relationships with everybody who's receiving deliveries. So if they may be isolated, we can help them feel like they're part of a community.
This is one of many projects supported by FareShare Sussex & Surrey across our reason and is the reason why we choose to partner with them to ensure our waste goes to those who need it most!
You can find out more about FareShare Sussex & Surrey at faresharesussexandsurrey.org.uk.