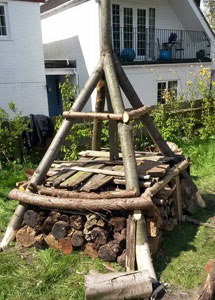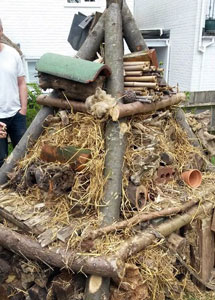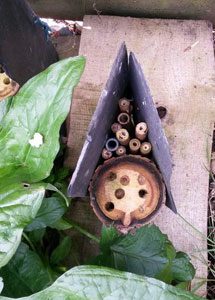 We've been working with HKD Transition Town group over the past 3 years designing and planting an orchard in Ditchling.
-:- Stephan Gehrels did a return visit to the orchard recently to help build a bug hotel…
Only this was more than your average bug hotel! It was nicknamed Buggingham Palace due to its sheer size and scale.
We anticipate that all areas of the palace will be seen as 'prime locations' and that the bugs will be moving in soon.
See photos of this superb residence.