Apple Day Exchange
Article in Ouest-France, published Tuesday 17 September 2013 (translated)
A delegation from Bocage will travel Saturday to an apple festival in Brighton, England, as the first step in a European exchange project.
On Saturday, a delegation of five people – consisting of Évelyne Ramon from Collines Normandes CPIE, two representatives of the Bocage association Les Croqueurs de pommes and two fruit tree nurseries from Saint-André-de-Briouze – will travel to Brighton in the south-east of England to attend Apple day.
The event brings together 3000 people, and the Ornais will not arrive empty-handed. "We will show off our region," noted Évelyne Ramon. On the programme: tastings of local Normandy products (jelly, juice, pears) and grafting demonstrations.
Orchards in schools
This exchange takes place in the framework of a program of European cross-border cooperation, for which the CPIE was a candidate last May. "We had been contacted by two associations in Brighton to work on concepts of sustainable food and implementing orchards in schools," explains Évelyne Ramon. Several institutions from Bocage have already volunteered. Local partners support the project: the city of Saint-Georges des Groseilliers, near Flers, Park Normandie-Maine and the regional council.
The Ornais and English will meet several times until early 2015 to complete this project, as well as share their technical knowledge on apples. "The English are very active in old varieties of apples, and precursors in plant breeding, because they work with producers of all English-speaking countries," explains Michel Baloche from Les Croqueurs de pommes.
In return, the Ornais will enlighten their British counterparts "in the processing of apples. The English know little of cider, and there are few local producers."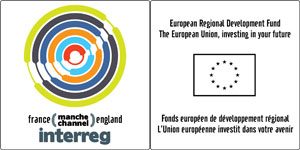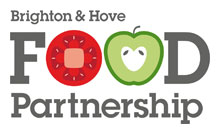 Orchards without Borders was selected under the European Cross-border Cooperation Programme INTERREG IV A France (Channel) – England, co-funded by the ERDF