With the garden centres currently closed many keen gardeners and growers are wondering how they will enrich their soil this season. One solution, make your own liquid fertiliser.
One of the things that the COVID-19 pandemic has highlighted, is our dependence on linear fertility systems where we import rather than produce our own fertility. Permaculture is all about preparing, and if you weren't prepared this time around we've got an idea that will help you make some fertiliser that will be ready in a couple of weeks.
Plants themselves are full of fertility. Indeed the soil health partly depends on dead growth being cycled back into the earth. You can quickly harvest this fertility to make a liquid fertiliser that will only take a week or two to ferment into a deliciously smelly liquid fertiliser, commonly referred to as weed tea.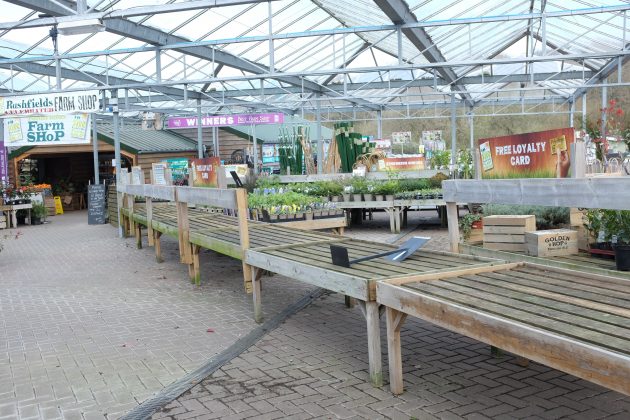 Making your own weed tea fertiliser
The creation of the fertiliser relies on a fermentation process that is started when the weeds are submerged in water and the sugars in the leaves are transformed into simpler carbohydrates.
You can create all different types of weed tea, depending on the weeds that you use. For example, nettles contain nitrogen, iron, potassium and calcium and silica, while comfrey contains good amounts of phosphorus and loads of other vitamins and minerals1. You could get as technical as you want, making certain teas for certain crops or areas. Whatever you decide to do, using what is abundant and around you is usually a good start.
Creating your own liquid fertiliser is also a great way to get rid of invasive weeds, or those that have gone to seed, as they will be drowned in the process.

What you will need
Weeds
Water*
Bucket
Lid
Brick or a weight
Stick
Gloves
*It's better to use unchlorinated water (If you're not lucky enough to have a water-butt, you can just stand the water outside in a bucket outside for about 24 hours to let the chlorine evaporate off).
Liquid Fertiliser Recipe
Pop on your gloves and harvest your weeds, until you have enough to fill about 2/3 of your bucket (without packing them down)
After putting the weeds in the bucket, fill it up with water
Give the mixture a nice big stir with your stick
Put the weight on top of the weeds to make sure they are all submerged
Pop on the lid and leave for a couple of weeks
You can come back to occasionally stir which will help to add oxygen and speed up the process.
You'll know that your homemade fertiliser is ready when the mixture has stopped bubbling, is dark has a thick texture and smells.
How to use your weed tea as fertiliser
This stuff is pretty potent so you'll need to dilute it before feeding the soil. Around 1 part feed to around 10 parts water is usually a good ratio.
Pour your diluted mix directly onto the soil around the roots of the plants.
Top Tips
If you're going to be using a watering can, make the effort to strain the liquid though some cloth or old tights. You'll save yourself time in the long run as there won't be any seeds or plant debris to clog up the spout and rose.
You should also wait a few months before popping those weedy remains on the compost, otherwise you could risk spreading them round your garden.
We weren't joking when we said this stuff is deliciously smelly, well maybe about the delicious bit. If you've made it right, this stuff will stink! So be careful not to get it on your clothes and hands, you might have to stand 2m away from people at the moment, but trust us when we say this smell will travel further. The community you are socially distancing from won't know it, but will appreciate your efforts to pour it straight into the soil where it belongs.
A top tip from Jan, one of our trusted Trustees, is to pop some (usually invasive) duckweed in the top of the bucket, as it grows it will help to absorb the smell!
Did you find this helpful? Let us know what else you'd like us to write about by emailing Sarah at brightonpermaculture.org.uk or contacting us on Facebook or Twitter. We'd also love to see your results!
Resources: