New dates to be announced
This one-day course runs from 9.30am to 4.00pm in Stanmer Park, Brighton.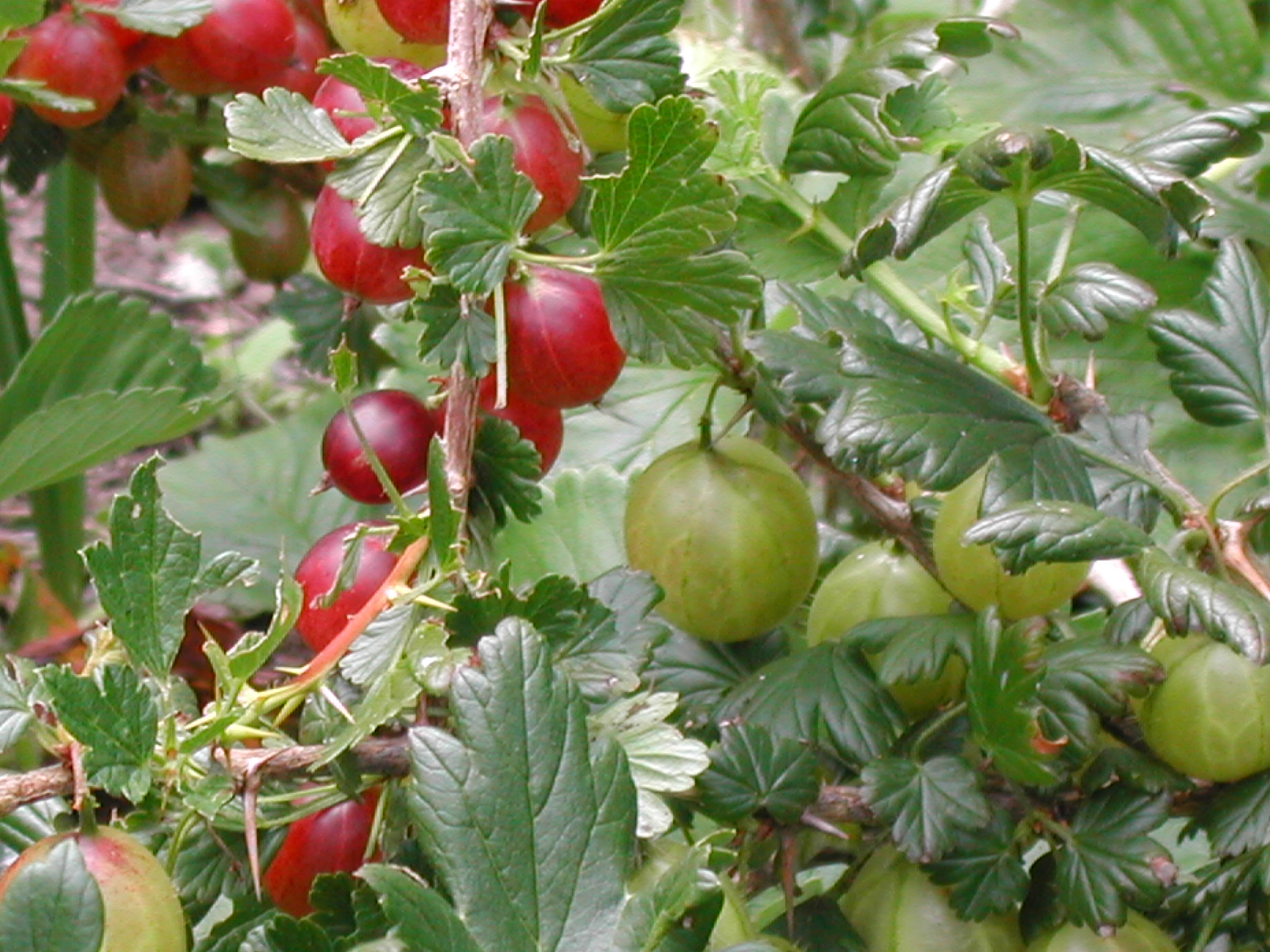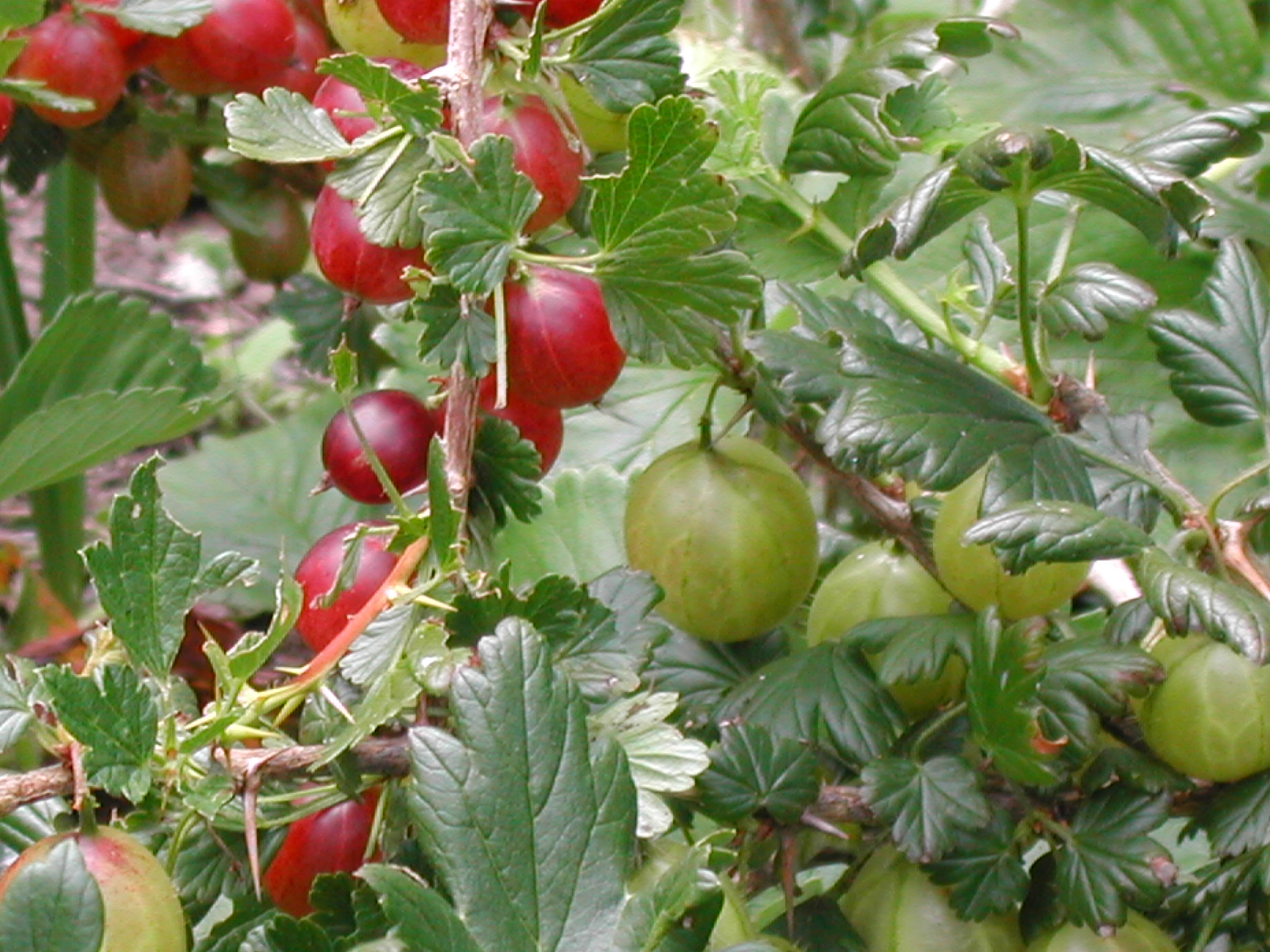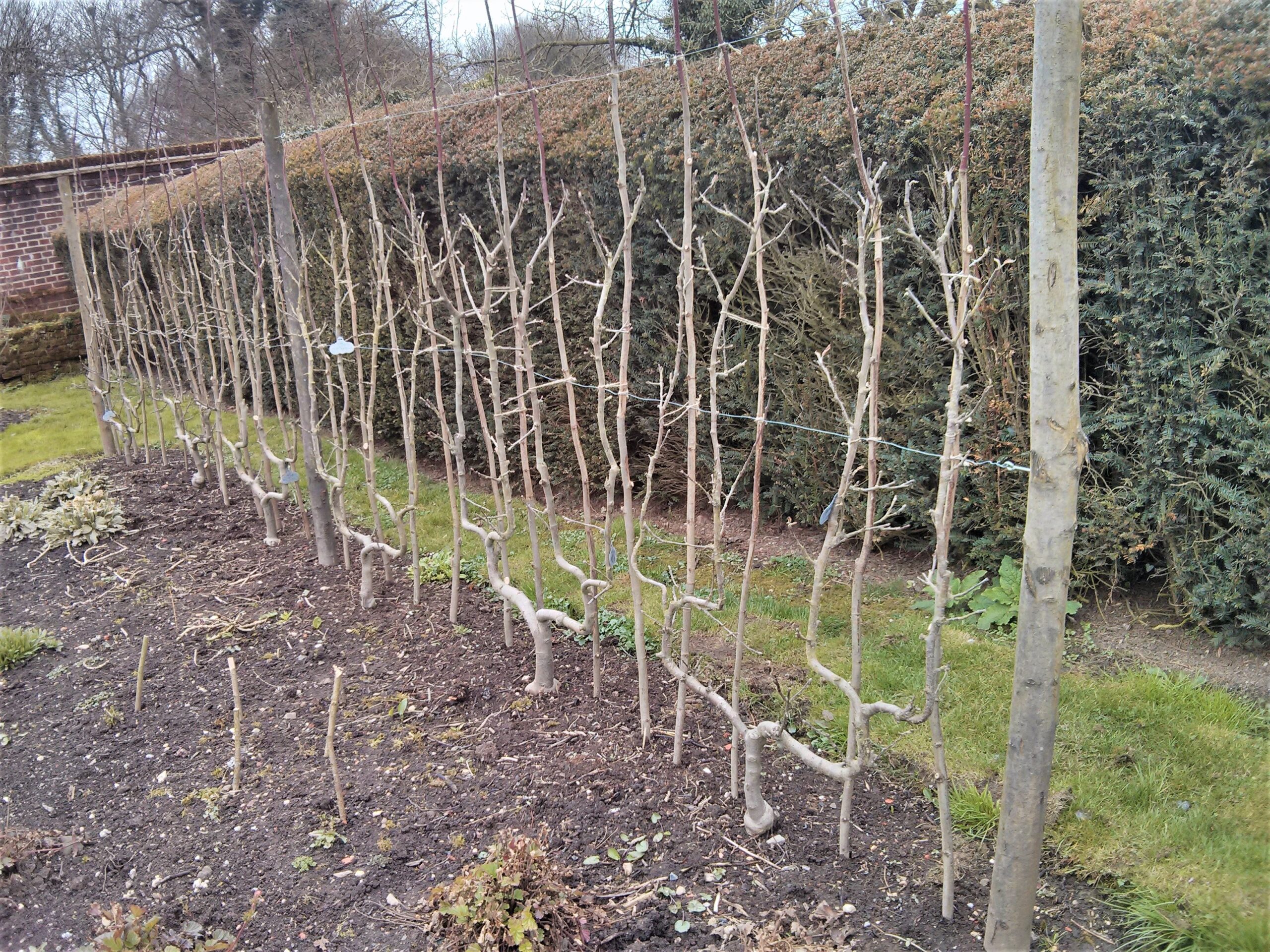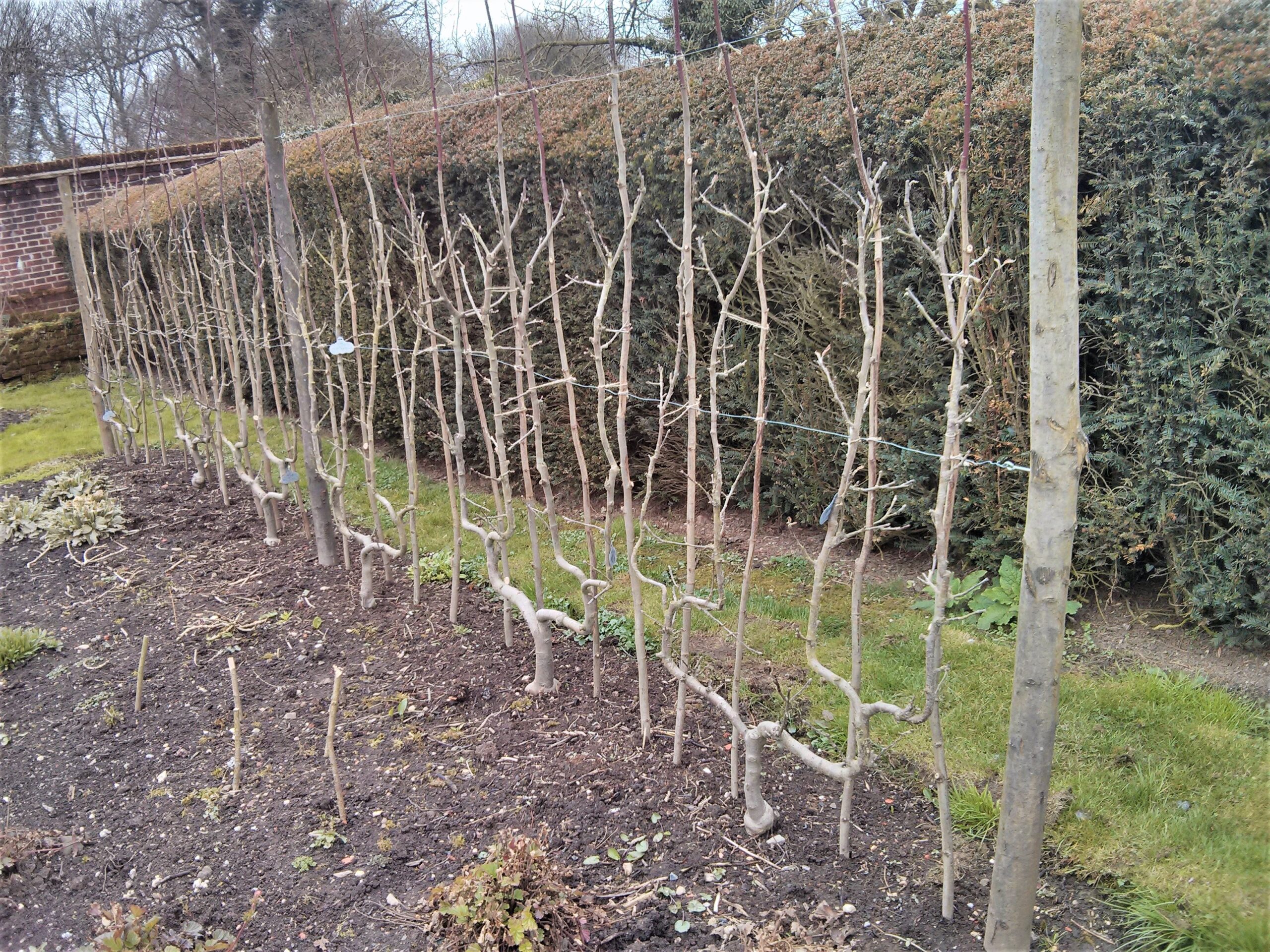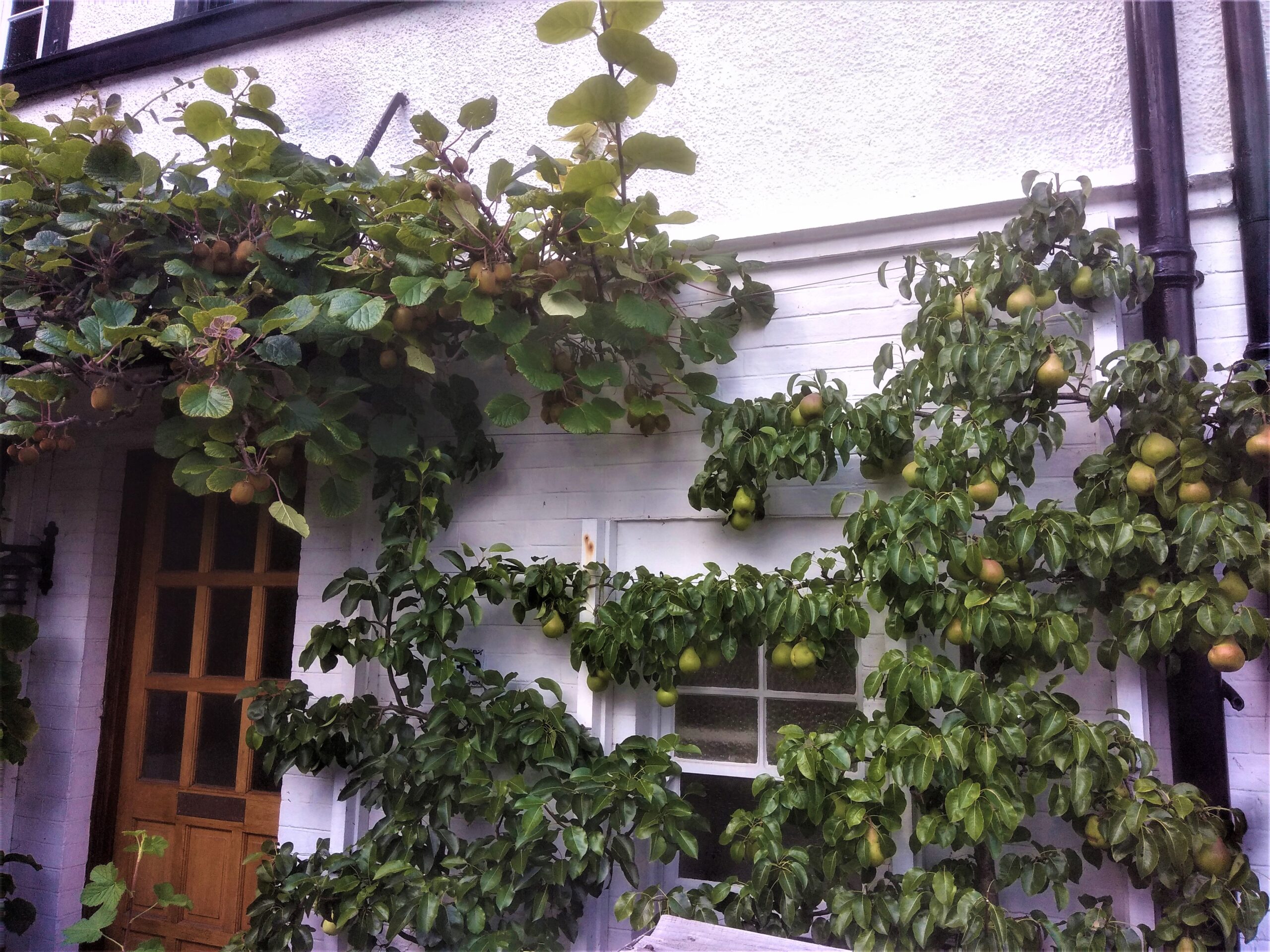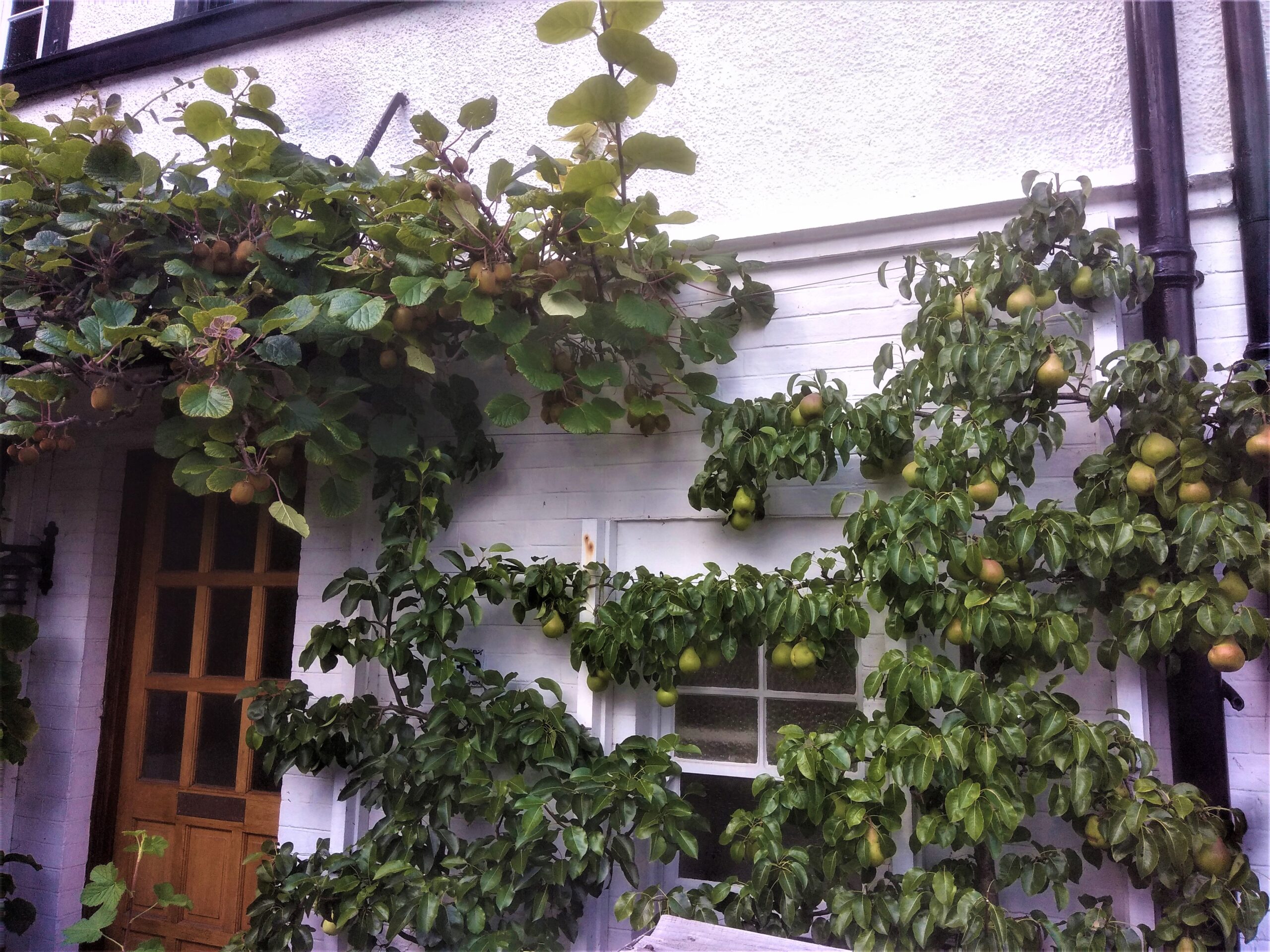 Learn how you can grow fruit in a small garden
What will the course cover?
We will explore how fruit can be grown in small gardens and allotments. Both tree fruit and soft fruit can be trained along walls, fences and frames. Summer pruning techniques will keep fruit trees smaller.
This course covers:
The space and light needed by various types of fruit
Which types of fruit to select
The support structures needed, this is often overlooked
How to train and prune trees and soft fruit to keep them small
Short tours will look at various examples of fruit growing. We will walk for about a mile in the day. Presentations will look at other examples. You will have the opportunity to ask questions about your own site or situation.
Who is the course for?
The course is open to anyone over the age of 16, and no prior knowledge is necessary. This course is for you if you have a small garden and want to know what fruit can grow and how to grow it.
The tours will involve under one mile of walking. Do dress appropriately, as we are not deterred by poor weather conditions.
Where possible we aim to make our courses accessible to people with physical and learning issues. Please contact us before booking if you think something might affect your ability to take part in this course.
Course tutors
The courses will be led by the following tutors:
Venue
Stanmer Park (near University of Sussex)
Brighton
Sussex
South East England
Get directions to our meeting point in Stanmer Park.
If you intend to book accommodation, please check availability before booking a place, as accommodation in Brighton can be hard to find, especially over the summer months.
Get details on local accommodation and Brighton Permaculture Trust supporters who can provide accommodation in their homes.
Fees
Fees include tuition, refreshments, handouts and information sheets.
£175 – Sponsored/organisation rate
£175 – Individual income more than 25k/yr
£140 – Individual income 18-25k/yr
£105 – Individual income less than 18k/yr
£56 – Individual, concessionary rate (check your eligibility)*
* Concessionary places are limited. If places are not available check back two weeks before the course/event as more may be available then.
We endeavour to make our courses and events affordable to all. Unfortunately, we do not receive any external funding for most of these and rely on large amounts of voluntary input.
See the cancellations and refunds policy.
Booking your place
Booking is essential, as most of our courses/events are fully booked weeks in advance. However, if places are still available, then bookings can be made until midday the day before the course/event. A place is not secured until we have received the requested payment.
If you have completed the booking process but you haven't received a confirmation email from us please contact us to check your booking has gone through.
If you are booking within two weeks of the event, or the event is nearly full, you will not have the option to pay by BACS. Instead, you will need to pay immediately using a credit/debit card or PayPal.
Booking link coming soon!