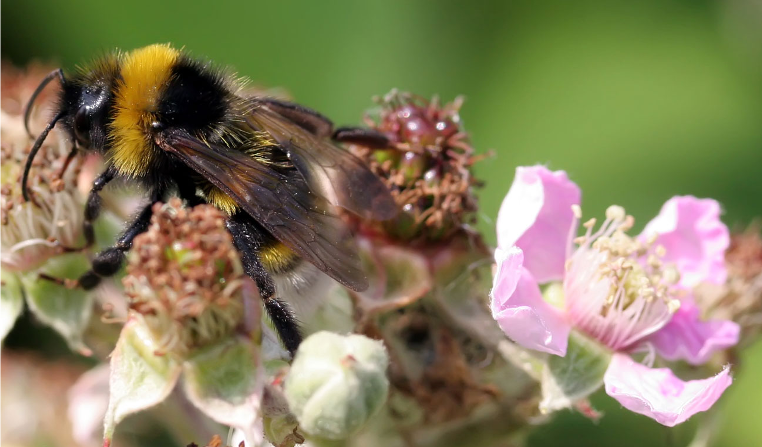 Blossom Tours at Home Farm Orchard
Imagine the scene: it's late summer, the sun – still full of heat – is sinking slowly casting long shadows through the branches of laden apple trees in an ancient orchard. Insects drone nearby as you lean back against the trunk of a Sussex apple tree and take a sip of delicious cider.
This may seem like a dream at this time of year but very soon the hard work necessary to create an apple harvest will quietly get underway. As soon as apples flower, insects, in particular bees, will buzz around pollinating the flowers and ensuring a bountiful apple harvest to enjoy later in the year.
To celebrate this annual phenomenon we will be hosting free blossom tours at Home Farm orchard at Stanmer Park. There will be a range of speakers waiting in the orchard to tell you more about the history of the apple, what makes a productive harvest and how to encourage more pollinators into your trees. You'll also be able to see some scything in action and for children they can make a bee hotel to provide shelter for insects. There will also be the opportunity to sample some of last year's harvest in the form of apple juice and cider on sale at the Fruit Factory outdoor shop.
Apple trees are likely to come into blossom around the first week of May here in Brighton & Hove, but with this cold spring we won't be sure of the date for another week. Check the event webpage or sign up to our newsletter for further updates.
There will be a number of tours throughout the day with limited numbers to allow safe social distancing. With government restrictions in place, we will need attendees to sign up via our booking form and unfortunately won't be able accept people turning up on the day who haven't registered.