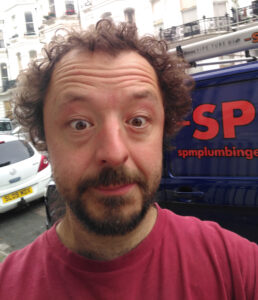 Name: Spam
Position: Spam is involved with the community orchards and events, as well as being a top volunteer.
Spam completed his Permaculture Design course with Brighton Permaculture in 2013.
He says:
"I'm a Forest School Teacher and have been involved with reducing food waste in the city with The Real Junk Food Project for the last 8 years. I also help run a solar powered festival cafe called the Lizard stage.
I believe that by building sustainable and resilient communities through the lens of food,  music and art we make a better world for all."