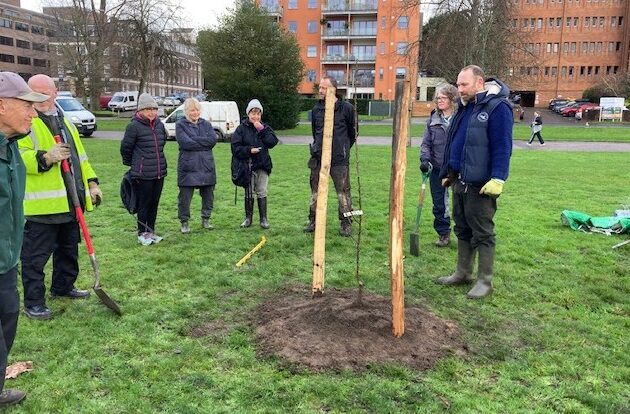 By Jenni Cresswell
As goes the saying; a new year, a new you!
BPT start the year with the best resolution: plant more trees!  And with over 130 trees going in this winter, we are just about to take on our busiest tree planting season ever.
We've wasted no time in getting the ball rolling at Preston Park. The Friends of Preston Park group are working with the park manager and local councillors to transform this popular local space. There are plans for lots of tree planting throughout the park, and we have designed and planted orchard trees in 2 sections.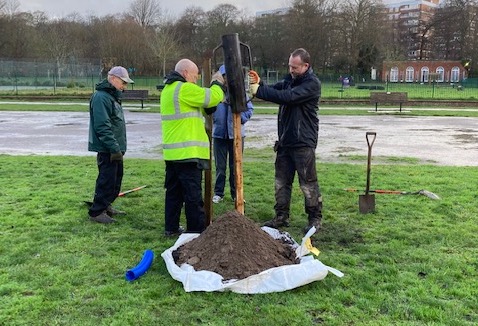 Tuesday was not a very inspiring day weather-wise, overcast, gloomy with the odd shower of rain, but that didn't dampen the spirits of dozens of volunteers who turned out to put their best spades forward and plant for the future.
A total of 9 trees were planted with a further 3 planting holes prepped and ready for trees yet to arrive from the nursery.  Trees were chosen for their ability to thrive in the local conditions and includes apples, pears, cherry, plum and mulberries.  They were planted in 2 separate sections of the park and protected with sturdy stakes and wire mesh against any accidental damage from other park users.
Lots more to come!
The Friends of Preston Park group