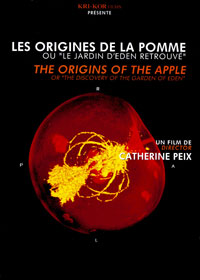 The film
Come and view the documentary "The Origins of the Apple" by French film-maker Catherine Peix, about the extraordinary political, personal and scientific challenges which lay in the path of visionary biologists in Kazakhstan, the USSR, and the UK. Learn how apples crossed the globe from their wild origins, and how perilously close we are to losing this rich genetic resource. The film lasts about a hour.
More information
See a YouTube video about the wild apples of Kazakhstan.
Read about "The Fatherland of Apples" at Orion Magazine.
Partners