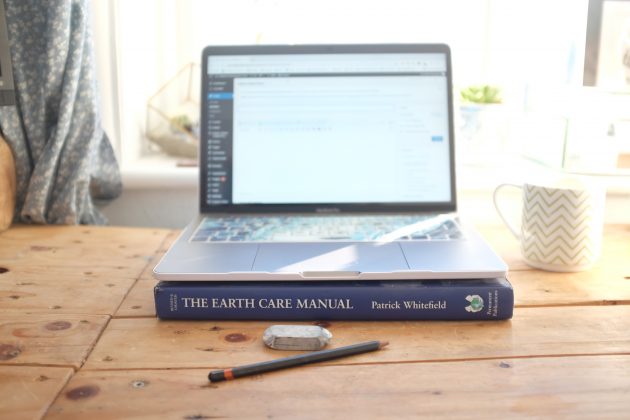 Brighton Permaculture Trust are looking for volunteer writers who are happy to create blogs for us on a regular or ad-hoc basis.
Why we need you
At times like this, permaculture is needed more than ever. We want to spread the word about permaculture and how it can help people and planet, as well as communicating about the great things that are happening in Brighton Permaculture Trust.
Brighton Permaculture Trust is made up of a small core team of staff and hundreds of volunteers who dedicate their time to inspiring, connecting and teaching people about ways we can encourage both people and planet to flourish.
Submitting ad-hoc pieces:
If you would like to pitch an idea, please detail the following to Sarah at connect [at] brightonpermaculture.org.uk :
A one sentence outline of the piece
An estimated word count
A brief bullet point summary
Confirmation that the article is previously unpublished
Whether or not you are can supply a good quality photograph (with permission for us to publish).
Potential ideas: Permaculture design for a pandemic, spring permaculture gardening tips, past experiences of volunteering or attending a course, permaculture at home, permaculture activities with children, recipes, foraging, write-ups of your permaculture designs, reflections on a permaculture principle, book reviews, biodiversity, how-tos … the list goes on!
Writing for us regularly:
What you could be writing about
Permaculture Design (mainly social and environmental)
Permaculture Gardening
Sustainable Building
Orchards
Recipes
Juicing and cider making
In the future:
Courses (indoor and outdoor activities)
Volunteering experiences
Events
The skills and motivations we are looking for 
Writing experience (either professionally or as a hobby)
Reasonable knowledge of permaculture design
Knowledge about the work of Brighton Permaculture Trust
Ability to work to a brief
Keen to contribute ideas
Able to work independently
Time commitment
As we have multiple topics to write about, we are looking for a number of people who are willing to volunteer to write 3+ articles per year.
Ideally, you will occasionally be free on Wednesdays for online (or face-to-face catch-ups when we reach a new normal) with the communications co-ordinator.
Hopefully, later in the year, there will be opportunities to write about our events. The majority of these events take place at the weekends but we also (usually) have regular volunteer days during the week.
The benefits
Volunteers who have contributed over a certain number of hours each year are entitled to discounts on most of our courses and events. We might also ask you to attend a course to do a write-up.
How to apply
Email a brief cover letter addressing the following points:
Why you are interested
Previous experience
Addressing the skills and motivations we are looking for
Link to/copy of a sample of your writing
Anything we might need to know about
to Sarah at connect [at] brightonpermaculture.org.uk.