Kamil Kustosz attended our Permaculture Design Course in 2013. Prior to his interest in permaculture, Kamil was a banker and a photographer, having since now turned his head and hands towards building and running Drayton Food Forest near Chichester.
We decided to catch up with Kamil and see what he has learned…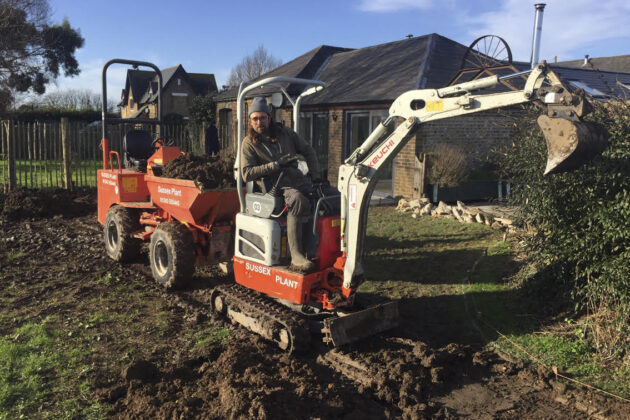 Tell me a bit about yourself?
No problem. My name is Kamil which is a Middle Eastern name but I'm originally from Poland. I split my time between running Drayton Food Forest and being a dad. So I guess you could say that I am a part-time farmer. I also spend a lot of time researching and self-educating in areas such as alternative healing techniques, psychology and human nature. It's a broad spectrum.
What inspired you to start a food forest?
We actually started building the forest when expecting our first child. My partner was pregnant and I bought two packets of seeds, found permaculture and started growing. In terms of learning more about permaculture, I have taken courses widely and travelled for many years – in Australia, all around Europe. I stayed at Damanhum in Northern Italy in the foothills of the Alps which is one of the biggest ecovillages in the world. I also took the Permaculture Design Course at Brighton Permaculture Trust.
Could you describe your system/ ecosystem and what are your principles?
My primary principles come from Martin Crawford's books on agroforestry alongside wider permaculture ideas. I have since explored tropic agriculture, polyculture and of course rely heavily on practices of canopy and ground cover. Our pond is fed by runoff from the house. Our forest was previously just a ploughed field and now its full of life and biodiversity with countless species of trees (walnuts, chestnuts, hazelnuts, apples, pears, cherry, mulberry, pine nut, elder; both European and US, Hawthorne, fig, pepper trees, damson, sour cherry, cherry plum, nectarines, peaches) and much more including chokeberries, almonds, honeyberries, hickory, raspberries, blackberry, bamboo. All in all its about 70 different species with 50 bushes.
In terms of animals, we have newts and fishes in the pond, hedgehogs, pheasants, chickens, kites, buzzards, sparrow hawks, weasels, moles, rats, field-mice, foxes, bees dragonflies and spiders to name a few.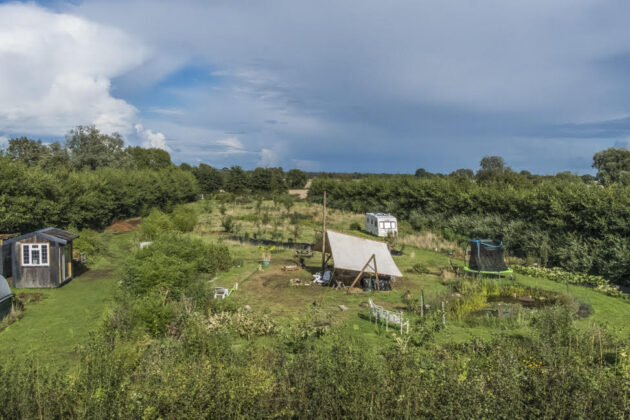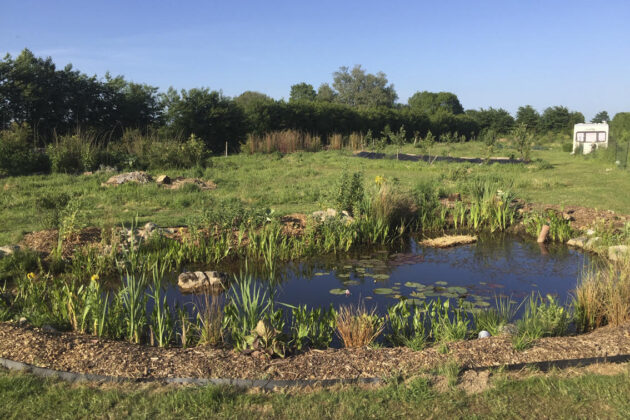 What has stuck with you from taking the Permaculture Design Course by Brighton Permaculture Trust?
My biggest takeaway from the course was the community aspect. During the lessons, I connected and met with lots of people and overall really enjoyed the experience. Ben Law was also a highlight. I also got really excited when Bryn showed us the Earthship although the plumbing wasn't working at the time…
Do you have any tips would you give to someone looking to start out with permaculture?
Definitely that If you are able to; work on a farm that is already established and successful. My garden is open to visitors, preferably as organised groups. See if you like it before you commit to something bigger. There is so much value in practising with someone else that knows what they are doing. So really; go volunteer and learn!
Are there any long term plans for your food forest?
Well, we have recently found out that there is a high possibility our plot is going to turn into housing in around 10 years time. We rent the land from the church commissioner and the Council needs to build more housing locally. If this happens, we will copy the model of Drayton Food Forest and improve it somewhere else. We will use our plant library to propagate as many trees and species as possible and grow sustainable food. One of the reasons we moved to Chichester was to be closer to Brighton and the Brighton Permaculture Trust so I am sure we would be ok.
What percentage of the food you eat is grown onsite?
It's increasing every year with the trees and shrubs reaching greater maturity. Clearly, we have a lot more fresh produce in the summer and its more challenging in the winter. I would say on average that we produce one-quarter of our food from the garden. In terms of preserving our food, we use the freezer a lot (in particular for berries) and the carrots, beets and celeriac can stay in the ground for a good while. We hang onions and garlic in our storage space. Excess produce is given to the kids so they can sell for pocket money!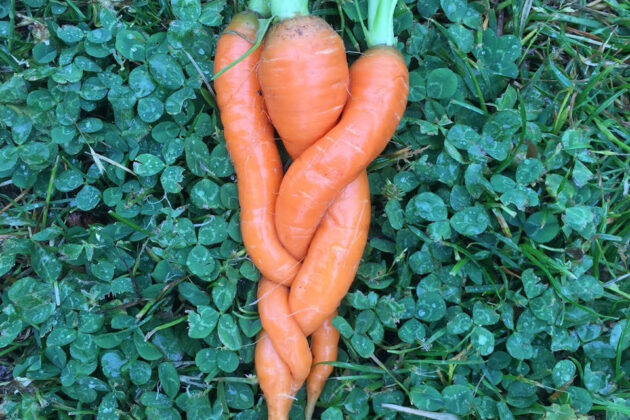 How do you see the wider culture of growing food around the world-changing?
Well, I'm from Poland and that country has really changed. My parents have a smallholding and back as recent as the 80s, the majority of people sourced most of their food from their backyard. Younger populations; it's increasingly rare. Western culture has changed a lot which makes permaculture more important than ever.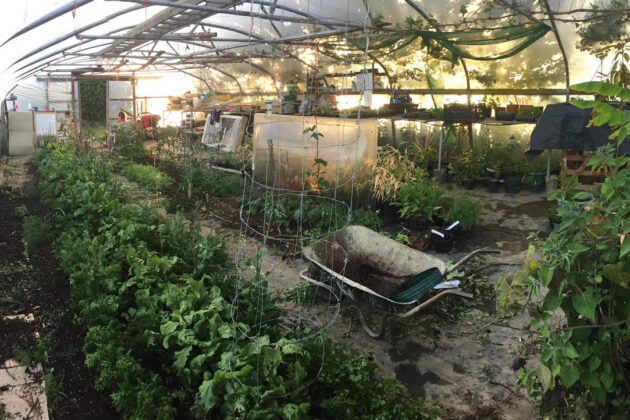 Find out more about Brighton Permaculture Trust's Permaculture Design Course click here
To reach out to Kamil to find out more or book a visit (once it is safe to do so with the pandemic) send an email to [email protected]
Volunteering with Brighton Permaculture Trust is a great way to learn more about putting permaculture techniques into practice. Find out more about volunteering with us here.
All photos by Kamil Kustosz