JULY 2019
Kirsty has been busy getting the orchard ready for the City in Bloom competition judges, with help from our regular Racehill volunteers and from volunteers with the Cityparks Rangers and Green Gym.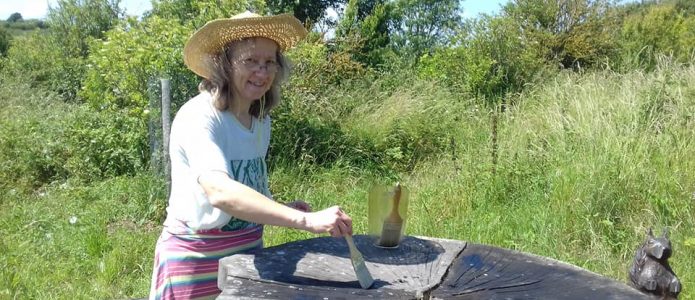 At this time of year the focus is on clearing as much of the scrub as possible and mulching. As always, we are doing our best to find a balance between giving the new trees air and space to grow and to manage the natural parts of the orchard.
Volunteers with Cityparks Rangers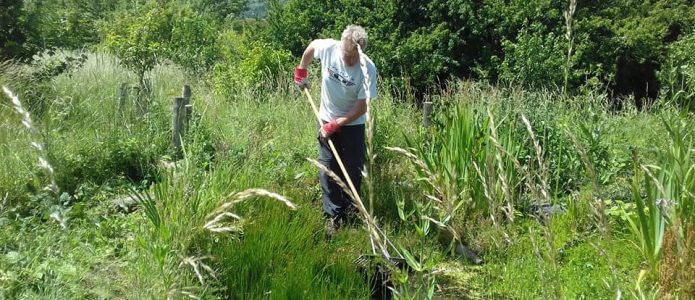 There's plenty to do in the general maintenance and upkeep of the orchard – it is a huge and beautiful space and our aim is to look after needs of the fruit trees and maintain biodiversity.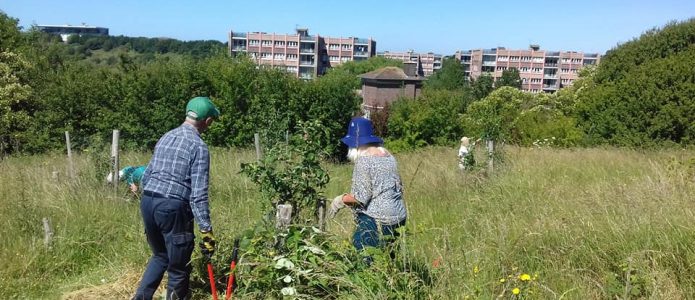 There is always tea and good company, wonderful views and a healthy dose of fresh air and exercise.
A huge thank you to everyone who helps maintain this beautiful space and fingers crossed for a good result in the City in Bloom competition.
There are regular volunteer sessions at Racehill Community Orchard on Sundays and Tuesday. Please check our current volunteer oppotunities for details.