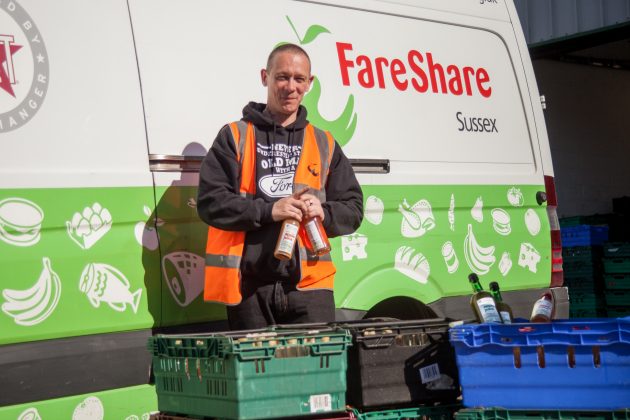 Support our scrumping project and make sure our juice goes to those who need it most
We've been making some record sales at the Fruit Factory recently, as everyone is busy rediscovering the nature in Stanmer Park. However, we still have thousands of bottles of juice sitting in storage that were meant for cafés across Brighton and Sussex.
A few weeks ago we donated some of our apple juice to FareShare, who delivered it to people in need and we really want to give them more, but we need your help!
For every £10 we raise we will donate 6 bottles to FareShare Sussex. The bottles will go to community groups and organisations throughout the county.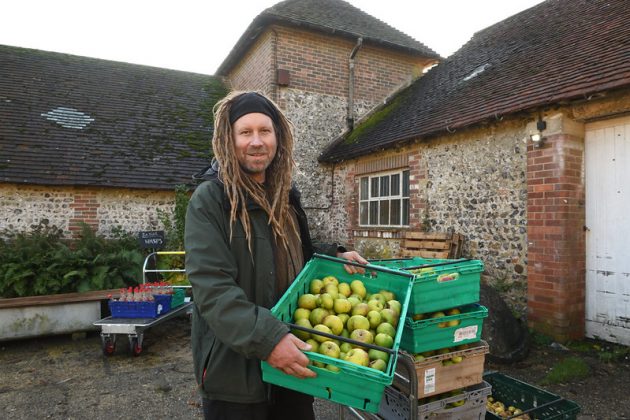 FareShare have seen an increase in demand of around 50% since the pandemic started. By donating to our appeal you can help us keep our scrumping project running, while ensuring the juice goes to those who need it most.
Food and Friendship are one local group who have received juice already. They are a lunch club group who help to reduce social isolation, and have been cooking and delivering the meals they would normally share during this crisis.
The juice was made from surplus from local orchards and we're raising just enough to cover our costs. Help us put a big smile on Stephan's face and make sure the efforts of our volunteers and the Scrumping team don't go to waste!