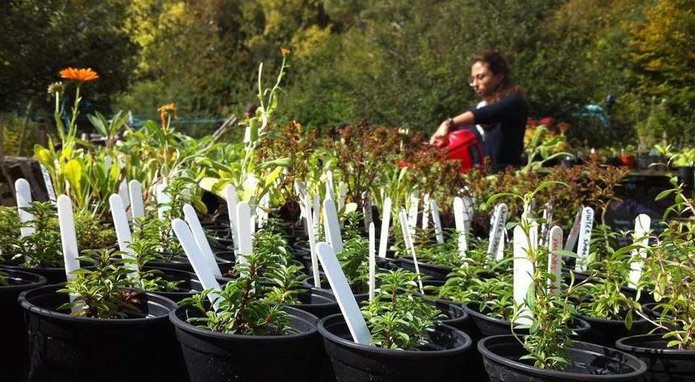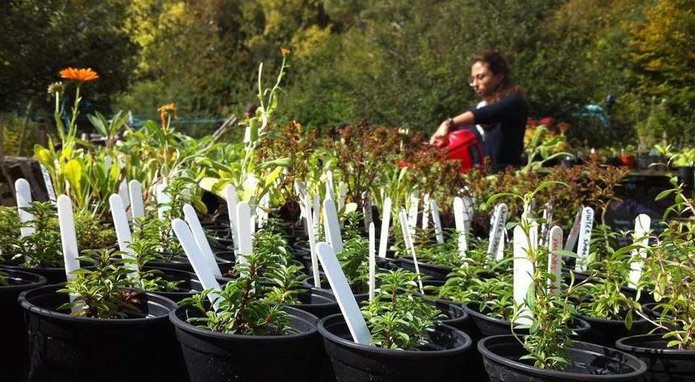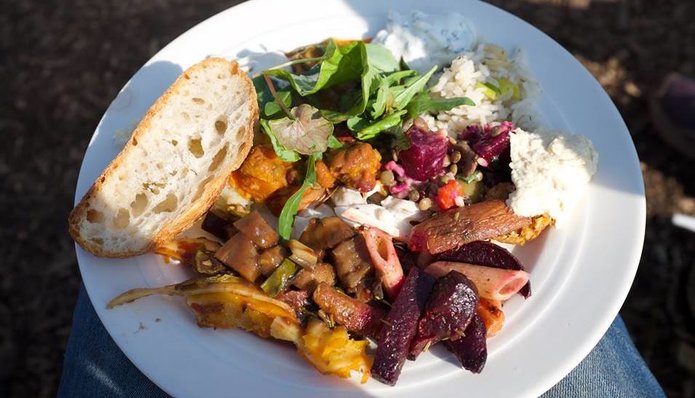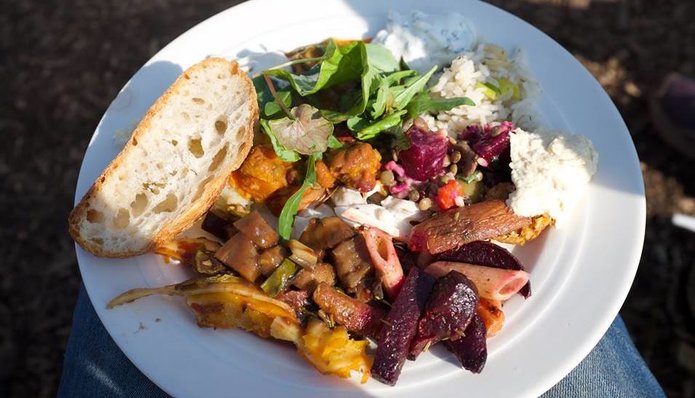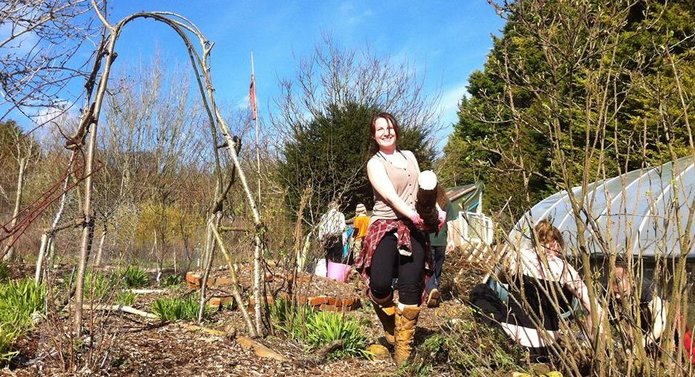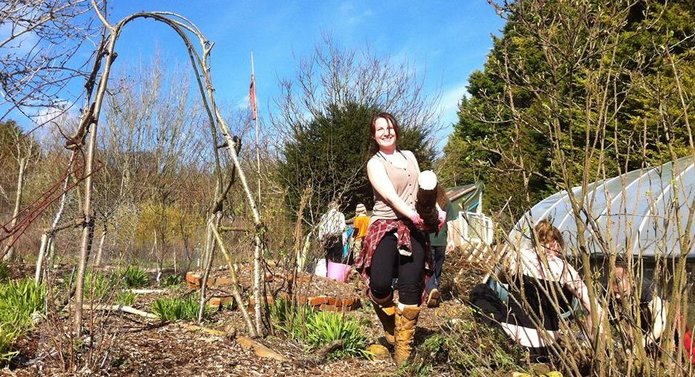 Meander through Stanmer Park, on the epic hunt for the Earthship, and you may stumble across a collection of strange collection of allotment-like plots.
It's organically certified by the Soil Association in the area called Stanmer Organics, a cooperative menagerie of community groups and organisations that is leased from Brighton & Hove City Council.
The Brighton Permaculture Trust Permaculture Plot
Born at Stanmer Organics in 2006!
The Permaculture plot is a LAND (Learning And Network Demonstration) site and shows Permaculture in action, working in the real world, with real world challenges. It creates a regular opportunity to act towards the sustainability and resilience we at Brighton Permaculture Trust are passionate about.
At the Permaculture plot, we have a polytunnel with seedling and drying areas, nursery, diverse forest garden, annuals, herbs and edible perennial beds, a sociable firepit, wood shed, pizza oven and more!
It is also a site used for:
Experimenting with new and emerging small scale sustainable growing methods
Propagating Sussex apple trees for community orchards, AND we have a perennial nursery where hardy low maintenance plants are grown and sold to generate funds for the Plot
Sharing. We open the plot to Forest Schools, for tours and activities with students, at Stanmer Organics, Apple Day and Permaculture Open days, and it is used in several of the Brighton Permaculture Trust courses and workshops.
We get around 700 visitors per year!
See what we get up to
Take a look at this video made with our friends at Unite the Beat: Sounds and rhythms foraged from the plot edited with songs and poems performed by our volunteers to promote the hands-on experience of volunteering and learning about sustainable growing
Get your hands dirty
As a volunteer at the Plot you can get…
Hands on experience in techniques and learn the reasons behind:
Uses and benefits of 'weeds'
Resource utilisation in agriculture
See in action:
Forest gardening
Water harvesting
Composting
Seed saving
Perennial propagating
Taste for yourself:
Edible plants that can be grown using these methods
It's a real open space for discussion and sharing ideas on growing methods, and social and economic regeneration, and the lunches are legendary! And, as you can see from our video further up this page, we also have crazy plot days of music and celebration!
If you like sociable, outdoor hands-on growing with sustainability learning thrown in…. Sign Up to our volunteer mailing list for weekly updates on volunteering activities and come join us at the Plot, on Thursdays 10:30-15:00.
New volunteers are welcome!
Learn more
Plot History
See Fran Pickering's "plotted history" (PDF) for more of the history behind the plot.
The plot is a lovely place to learn about permaculture in action, and we hope its history will continue to evolve and expand.
Stanmer Organics
Brighton Permaculture Trust is one of the members of Stanmer Organics, a cooperative consortium which leases land from Brighton and Hove council and maintains it's Soil Association organic certification. Other members are involved in eco-building, green wood-working, art, horticulture, food production, wellbeing, and education.
Brighton Permaculture Trust runs many courses, projects, events, and volunteering activities all centred around working with nature to achieve a sustainable lifestyle. We also have information permaculture principals, tools and resources.
Volunteer
For more information about volunteering for Brighton Permaculture Trust, see our Volunteering pages.
Support us
The plot team would welcome donations to help us fund extra materials, tools and plants. Can you help us out?