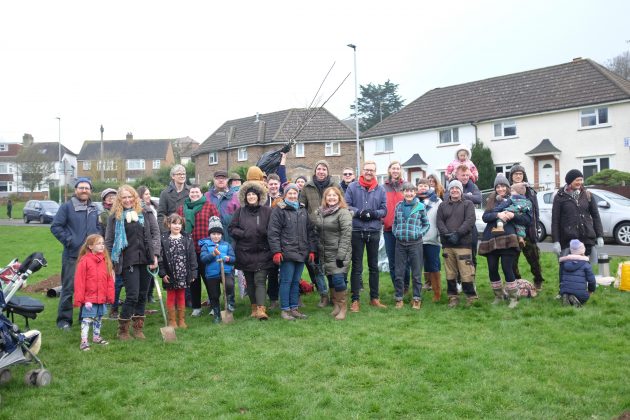 It's hard to put into words how thankful we are to the hundreds of people who give up hours, days and weeks of their time to support the mission of Brighton Permaculture Trust. Each and every day they inspire us and enable us to continue our work to create conditions where the people of our beautiful planet can thrive and flourish. 
We may not have been able to see them recently, but the nature of their work means that the efforts put in over the autumn and winter months are now paying dividends. Clearing of brush and bramble have allowed wildflowers to grow, seeds planted early this year are starting to provide, trees mulched and pruned over winter are beginning to bear fruit. Those who took courses with us last year have been able to put their knowledge into practice and hundreds of people have been visiting our biodiverse Orchards, getting some much needed nature connection during these times. Not to mention the juice and scrumpy – which we are sure has lifted some spirits! 
If there was ever a cycle of abundance it's our volunteers. The people who have come to volunteer on our projects not only contribute their time, they also contribute their knowledge and skills, which our team then pass on to other volunteers. Their hard work also enables us to create spaces where more people can come to learn practical permaculture skills and design.
We hope to welcome our volunteers back very soon, but for now, here's a thank-you to all of you.
Led by Kirsty our fantastic volunteer leader, the Racehill team work their socks off to look after over 200 fruit trees. What was once derelict allotments now hosts hundreds of fruit trees, plants and animals who create a thriving ecosystem. This is thanks to a dedicated team who are up there most weeks pruning, watering and bramble bashing as well as the people who pop in now and again to lend a hand, plus the wonderful Brighton groups like BCV  and Green Gym, also not forgetting our incredibly supportive Brighton and Hove Cityparks Rangers and all those who helped to plant. The work of all of our Racehill volunteers has not gone unrecognised, they were awarded Outstanding in the 'It's your neighbourhood' category for the Britain in Bloom awards in 2018 as well as earning a Gold and a Silver Gilt in the Brighton and Hove City in Bloom awards in 2019 for Best Wildlife Garden and Best Community Charity Garden. What a team!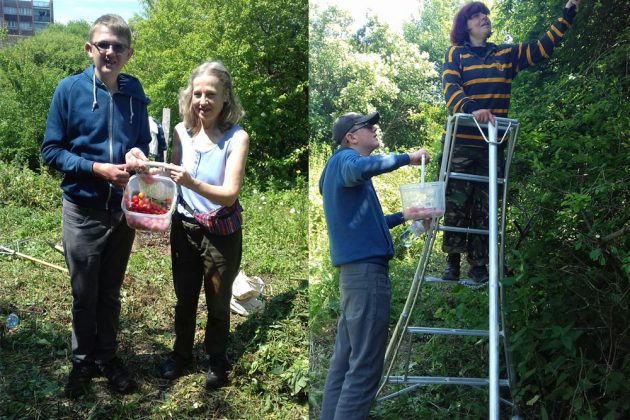 The plot is truly a wondrous place to be. Entirely volunteer run, the site showcases permaculture in action. The volunteer sessions run every Thursday and are hosted by our wonderful team of dedicated plot volunteers. Fran, Robert, Denise and Mercedes are there to welcome faces new and old every week, and spend plenty of time behind the scenes, planning sessions, selling plants, maintaining the site and meeting up to discuss future plans.
The permaculture plot literally welcomes hundreds of volunteers each year, people who helping the plot team to develop their plans and bring them to fruition. There are some that find joy in eternal bindweed weeding, those who bring delicately prepared dishes for the shared lunch, people who can build fantastic structures from the oddest of materials, the plot would be nothing without the wonderful cheer and smiles they bring.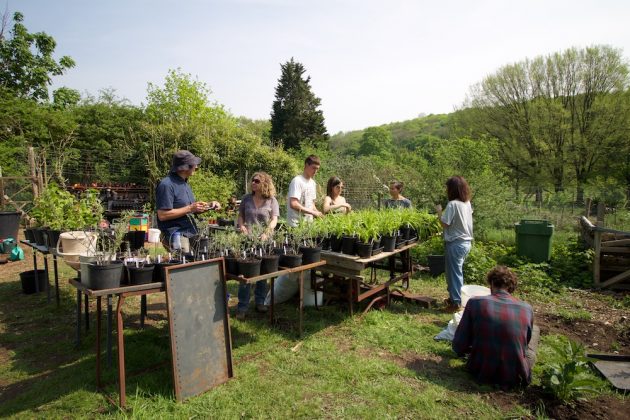 Our scrumping team are always in good cheer! Why wouldn't they be with all that delicious juice and scrumpy going around? From harvesting  forgotten fruit, to pressing it into bottles and spending sunny Saturdays and Sundays selling, the scrumping team are second to none. Over the past year alone they have scrumped, pressed, bottled and sold approaching 10,000 litres of apple juice and cider. They've saved 17 tonnes of fruit from being wasted in the last year alone and have helped the project to grow by proudly selling their produce at the Fruit Factory. Scrumping team, our hats go off to you for making the most delicious drinks that fill our stomachs with the Sussex sunshine!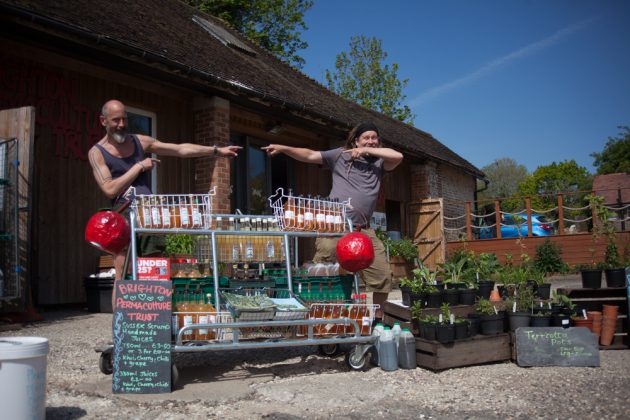 Our courses and events simply just wouldn't be what they are without the support of our volunteers. They are the ones who welcome participants on frosty mornings in Stanmer Park, who make sure the kettle is boiled just in time for that vital tea break, who make sure everyone has a name badge and knows where to go, and who are always keen to contribute to the group activities and lively lunchtime conversations.
Each and every one of our course and event volunteers has added to the fullness of both our practical and design based courses over the past year. From engineers to hospitality professionals, from carers to artists. We're always amazed at the depth of skill and experience of the people that volunteer on our courses and help us to host our events, like Green Architecture Day and Apple Day. We hope all of our course and event volunteers have picked up some knowledge and skills along the way, as you have so generously and freely shared your own. Thanks to each and every one of you.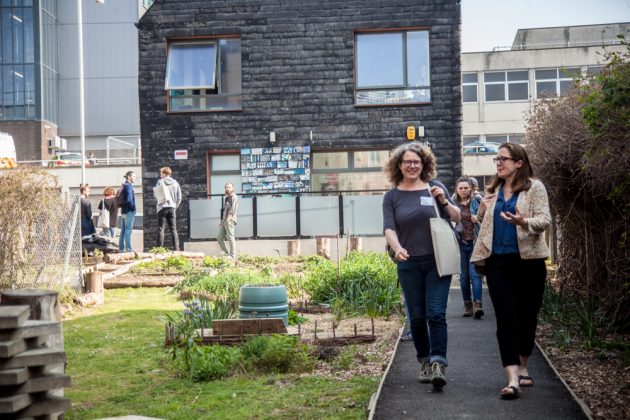 In the past year alone we've planted 1,296 trees in Sussex. Each and every one of those trees requires years of care. They need weeding and watering, pruning and mulching, and let's not forget picking and eating! Thank-you to each and every one of you who has planted a tree with us and have helped them to make it through rain, hail, storms and droughts. The wonderful thing is that many of these trees are fruit trees, so they won't only provide natural habitats and beautiful spaces to sit in, but people who haven't yet been born will be able to sit under them and enjoy the fruits of your labour.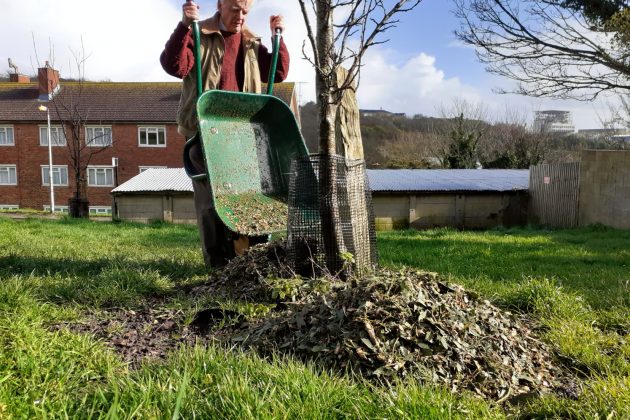 Or volunteers are a varied bunch, some people come every week while some pop along once or twice to say hello. No matter how many times you have given your time, skill, smiles and cheer, your contribution is truly valued. Thank-you!
If you would like to join our amazing team of volunteers you can sign up to the volunteer mailing list here.