Saturday 25 May 2024
9.30am to 4pm, in the classroom and the orchards at Stanmer Park, Brighton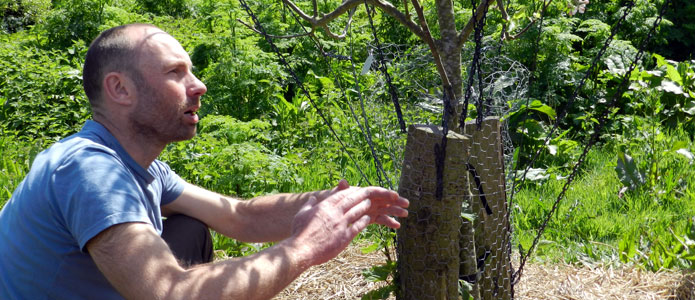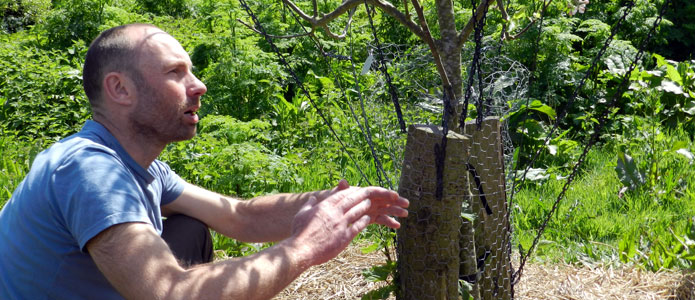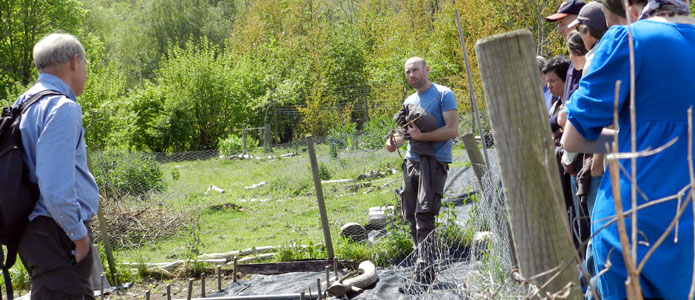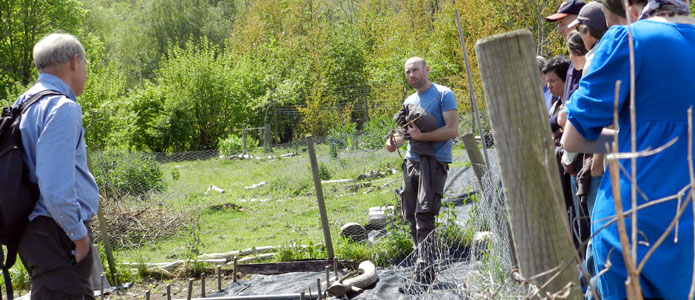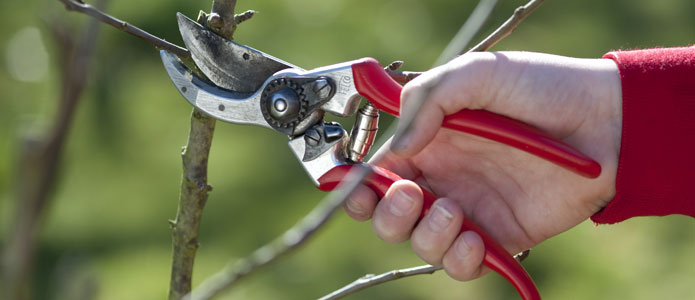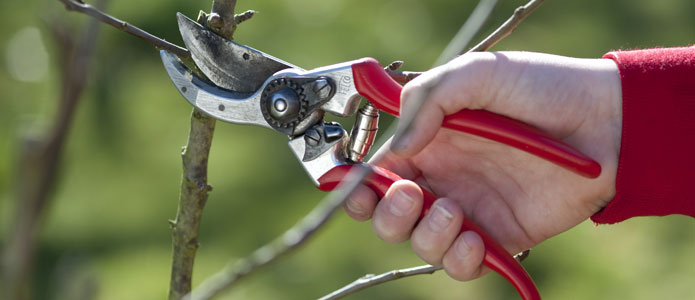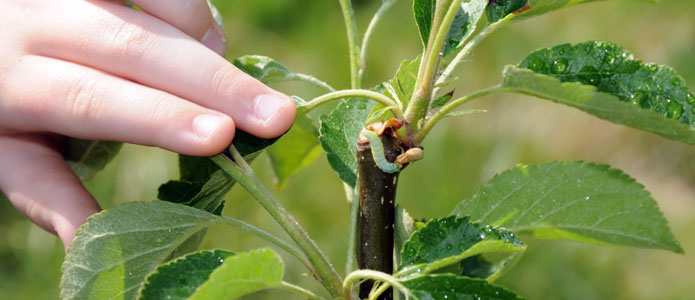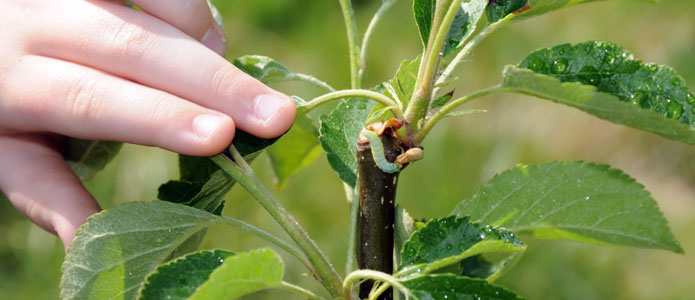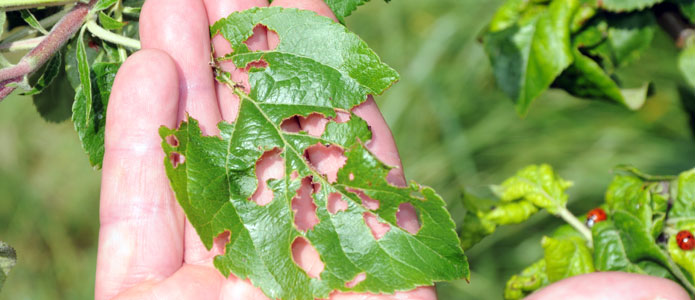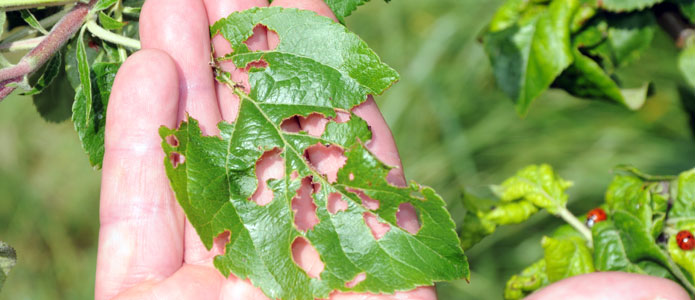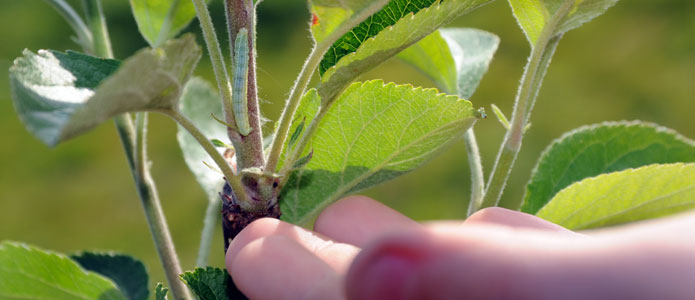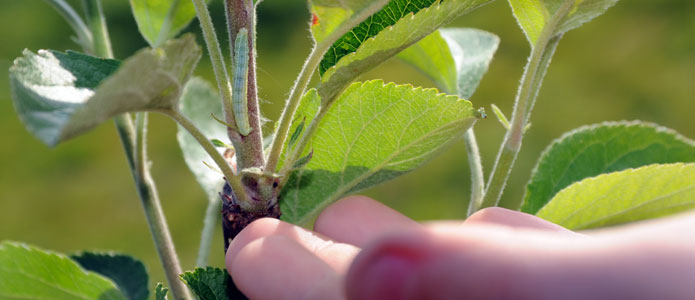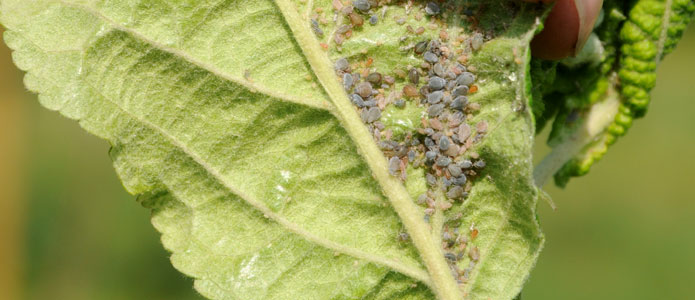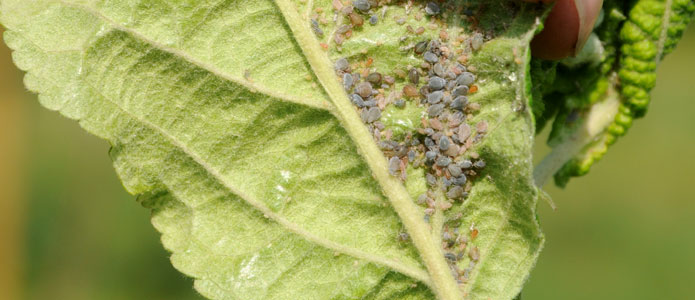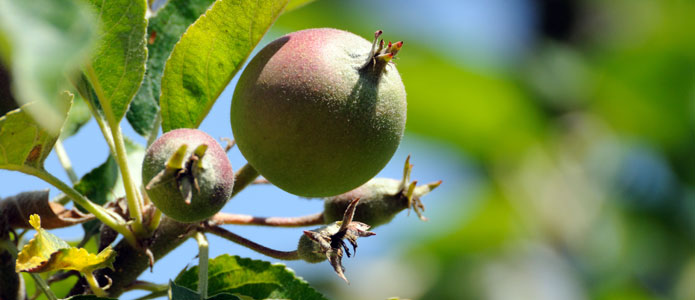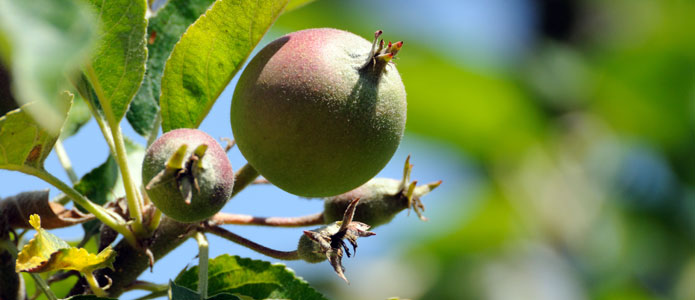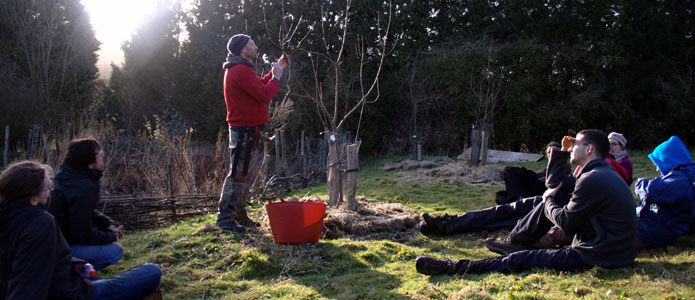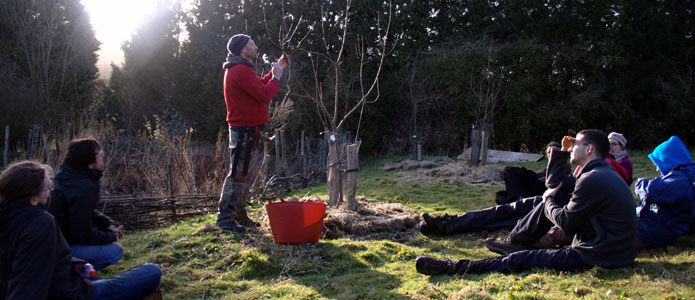 What will the Care of fruit trees course cover?
On this course, you will learn the basics of how to care for fruit trees of all ages. Particular attention will be given to how to establish young trees effectively and how to care for trees so that they remain healthy and productive.
Topics covered will include:
Caring for young trees
Watering
Feeding, compost and mulching
Growing healthy trees and maintaining a healthy orchard
Management of land between trees including meadows, companion plants and other crops
Recognising pests / diseases and how to deal with them organically where necessary
Some pruning basics (there is not time to cover this fully on this course)
Growing trees in small spaces
Picking and storage
Sources of further information, networks and project
This course will not cover the selection and planting of fruit trees/orchards, which is covered in the Planning and planting a small orchard course.
Who is the course for?
The course is open to anyone over the age of 16, and no prior knowledge is necessary. It is relevant to anyone caring for fruit trees in a garden or a small orchard. The course is particularly suitable for those with young fruit trees to care for and will be of interest to those caring for community and school orchards.
The tour will include a short walk of around one mile. Do dress appropriately, as we will not be deterred by poor weather conditions.
Brighton Permaculture Trust aims to meet the needs of participants with physical disabilities and learning difficulties. If you have any issues which you feel may affect your ability to attend or participate in this course, please contact us to discuss them prior to booking.
Learning methods and outcomes
These will include slides, discussions, and guided walks looking at newly planted trees, fence trained trees and established orchards. By the end of the course, you should have grasped the essentials of how to care for fruit trees, both young and mature.
Course tutors
Jenni Cresswell, has a degree in Environmental Science and leads BPT's Community Orchards Team – working with local communities to help plant ever increasing numbers of fruit and nut trees every winter and provide skilled aftercare to the orchards.
Stephan Gehrels, has been teaching for many years and is passionate about permaculture. Stephan runs school environmental projects in Brighton and has experience of managing orchards.
Peter May, a horticulturalist who is jointly responsible for the management of several community orchards and runs regular courses for Brighton Permaculture Trust and Plumpton Agricultural College on a range of orchard skills. He is co-author of Apples & Orchards in Sussex and has propagated over a thousand Sussex apple trees.
Fees
Fees include tuition, refreshments, handouts and information sheets.
£175 – Sponsored/organisation rate
£175 – Individual income more than 25k/yr
£140 – Individual income 18-25k/yr
£105 – Individual income less than 18k/yr
£56 – Individual, concessionary rate (check your eligibility)*
* Concessionary places are limited. If places are not available check back two weeks before the course/event as more may be available then.
We endeavour to make our courses and events affordable to all. Unfortunately, we do not receive any external funding for most of these and rely on large amounts of voluntary input.
See the  cancellations and refunds policy.
Booking the Care of fruit trees course
Booking is essential. Most of our courses/events are fully booked weeks in advance. However, if places are still available, then bookings can be made until midday the day before the course/event. A place is not secured until we have received the requested payment.
If you have completed the booking process but you haven't received a confirmation email from us please contact us to check your booking has gone through.
If you are booking within two weeks of the event, or the event is nearly full, you will not have the option to pay by cheque or BACS. Instead, you will need to pay immediately using a credit/debit card or PayPal.
Be certain that you understand ALL the information on this page, then:
What does this course lead on to?
Related courses that may be of interest to course participants: