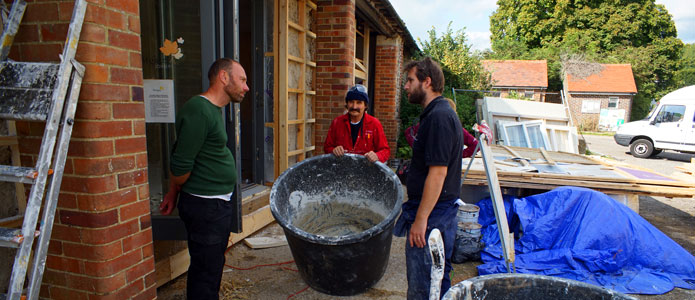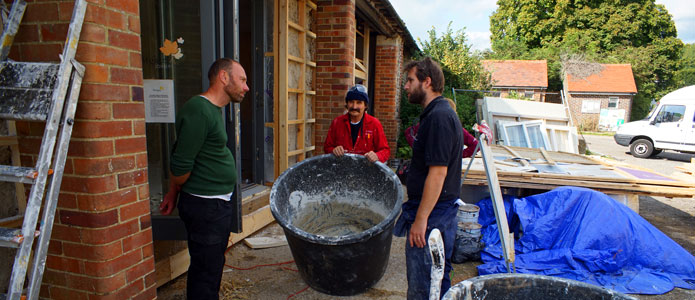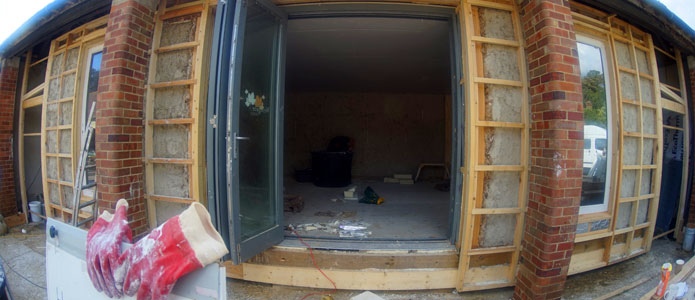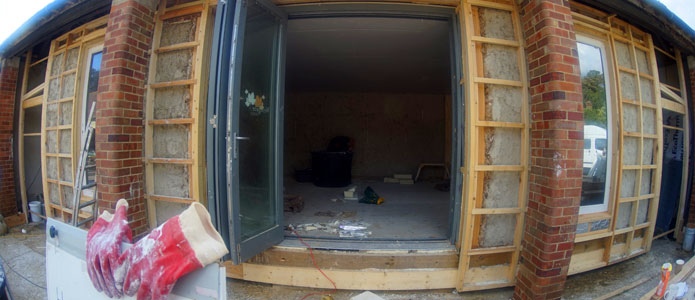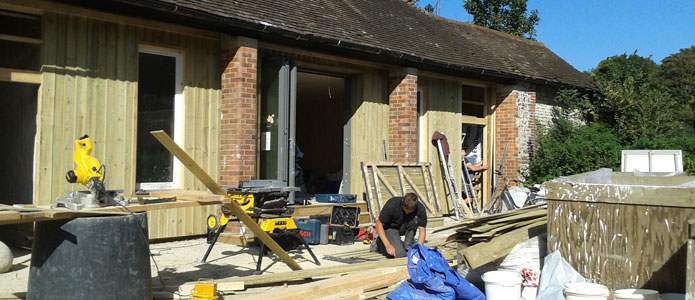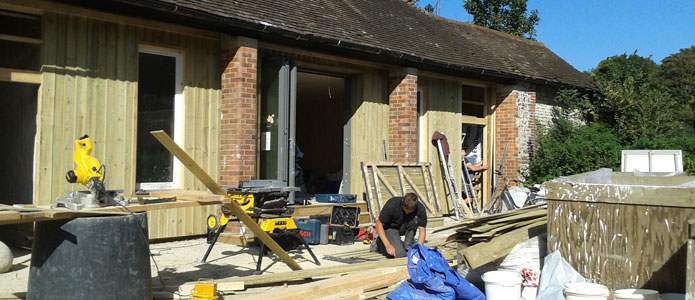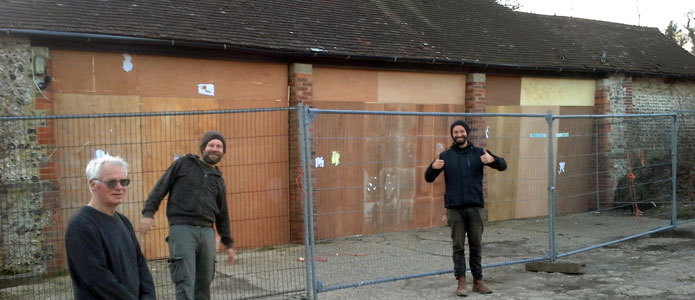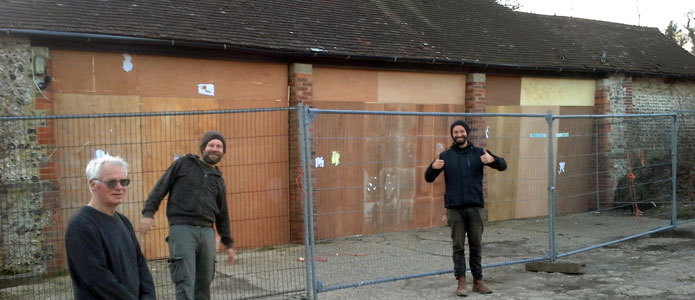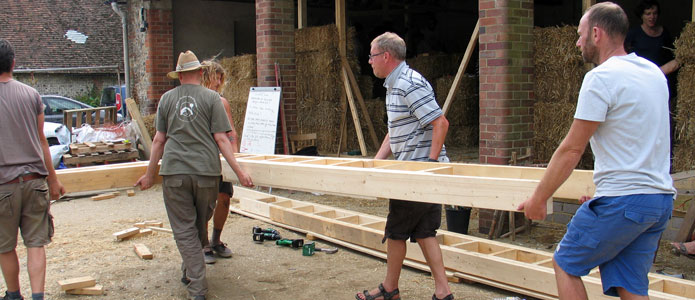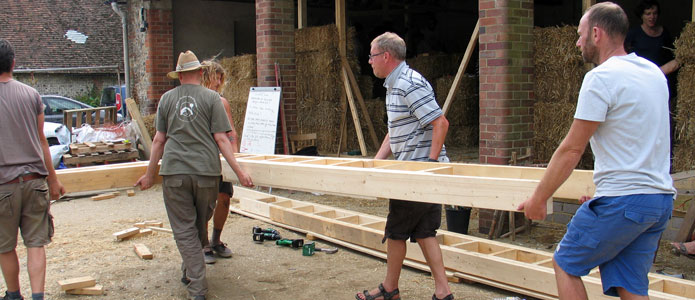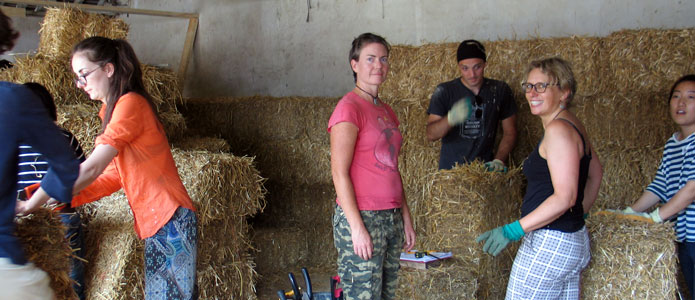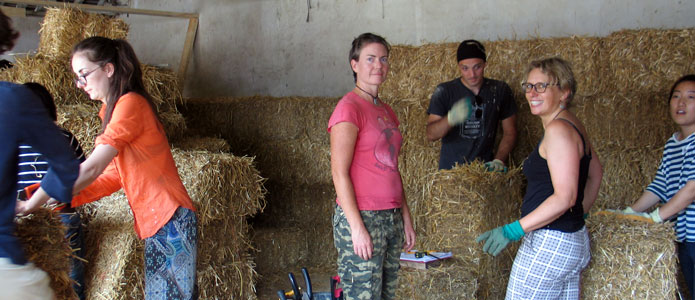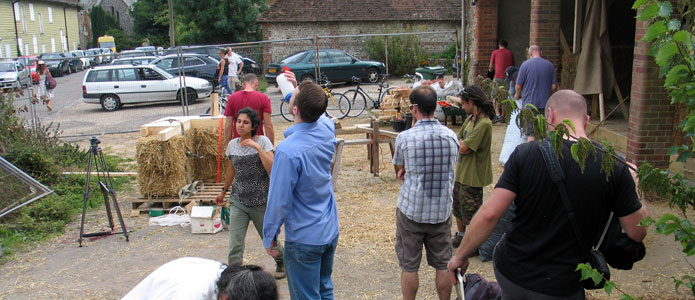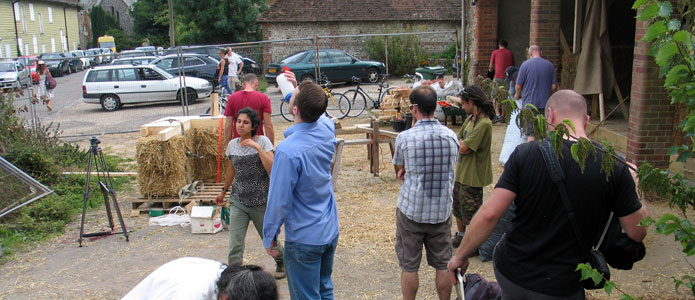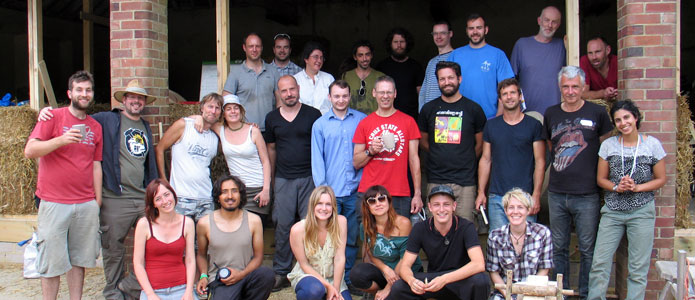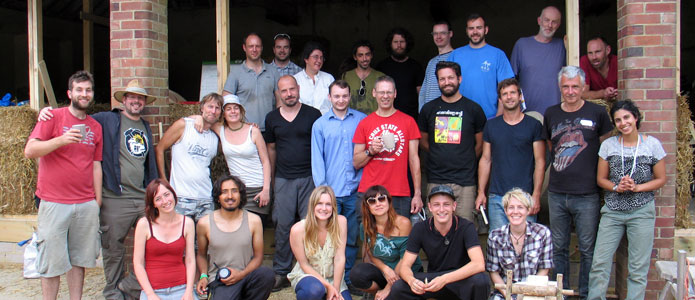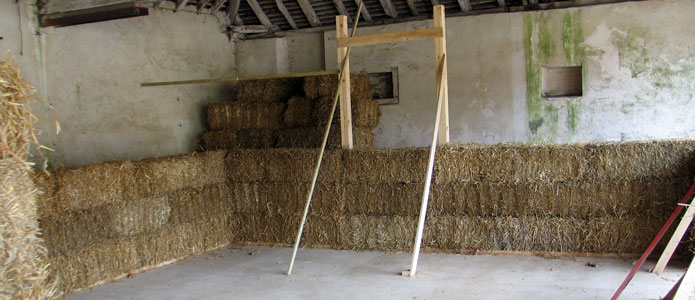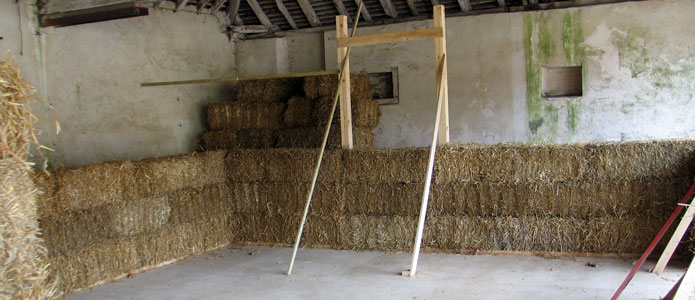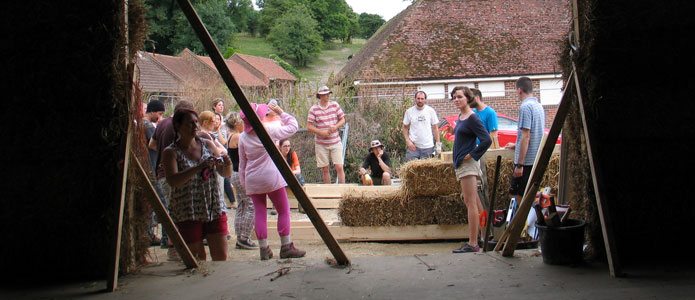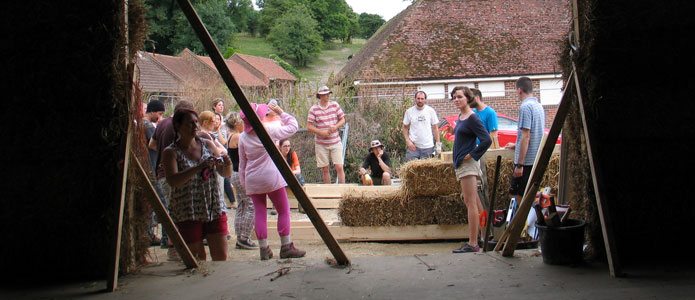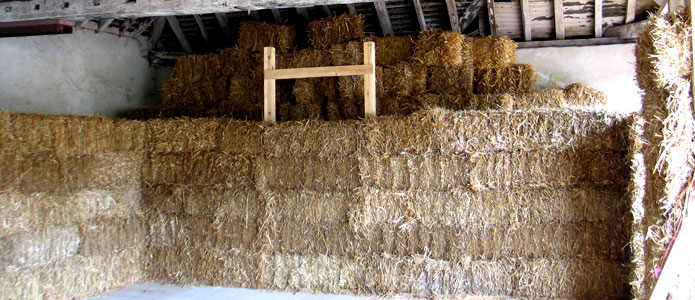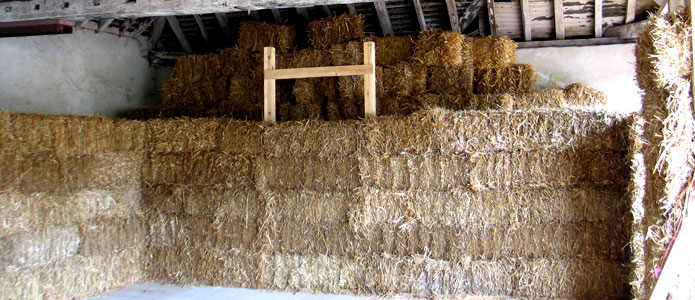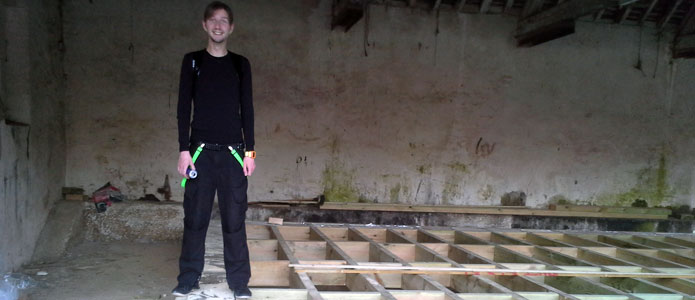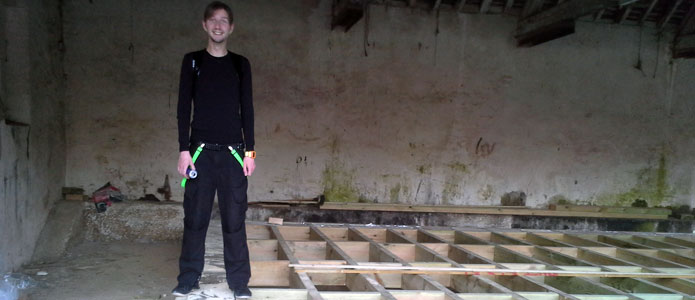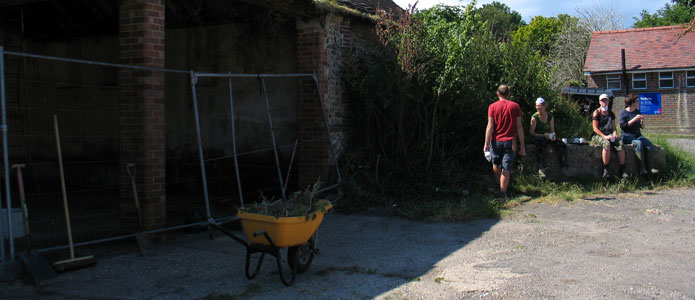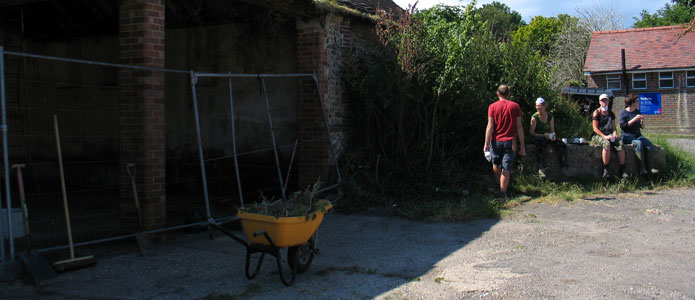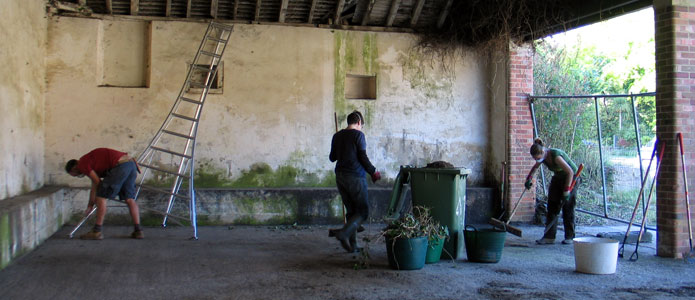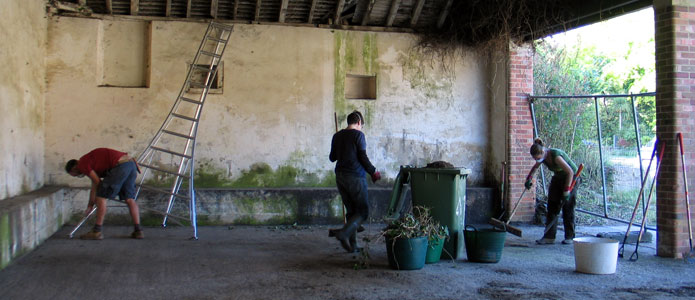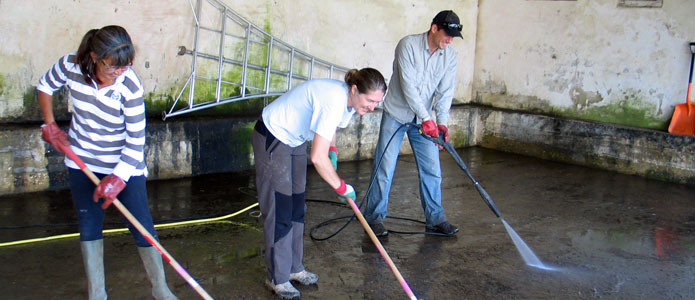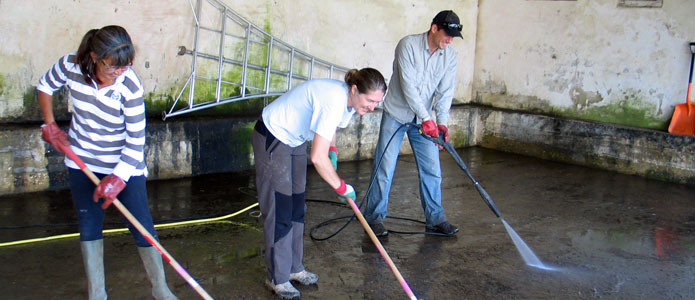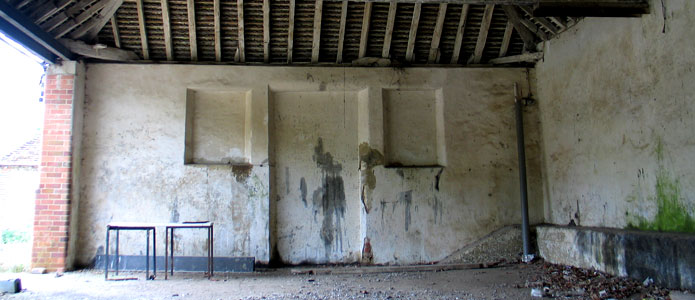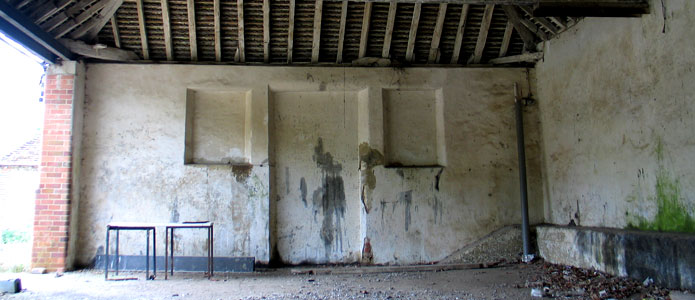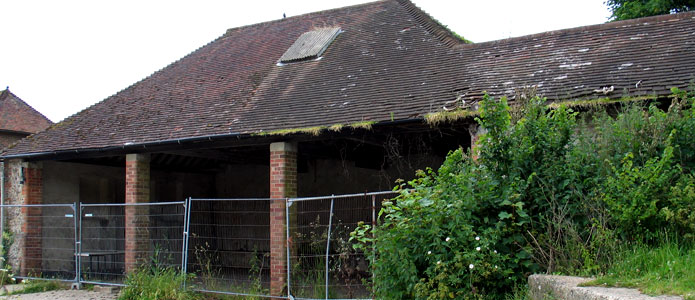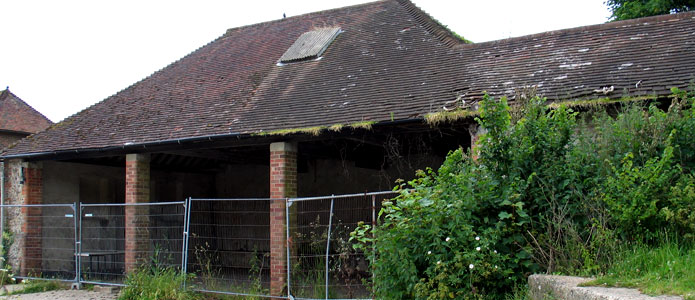 Building a new scrumping headquarters
One of our more recent and exciting projects is constructing a straw bale building at Stanmer Park, The Fruit Factory, to house our scrumping project.
The goal of The Fruit Factory is to turn waste fruit into delicious produce and educate people about orchards, seasonal foods and local harvests.
Why a straw bale building?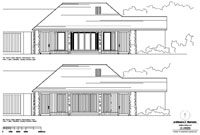 In permaculture, we aim to use renewable resources, and so building a house of straw makes perfect sense.
Many people are amused by the idea of straw bale buildings, but, when properly built and maintained, they can last hundreds of years and are less flammable than wooden structures.
View the design (opens in a new window).
The project dovetails nicely with our educational goals, as much of the work is being carried out by participants on our Building with straw bales course.
The current status of the building
With the bales in place, the next stage of the project is to add windows, doors, roof, plasters, renders, connection to services and more.
In March 2014, we ran a crowdfunding campaign to raise £12K in 30 days – and we did it! Now the funds are in place for work to continue getting the building ready for opening.
Learn more about how the building will be used to support our scrumping project and how you can help us by donating.