We're always looking for more volunteers to help us tend this beautiful orchard!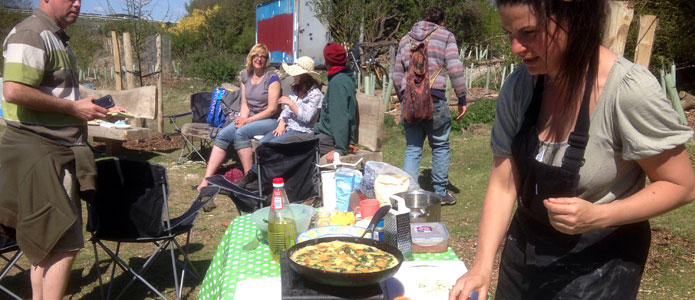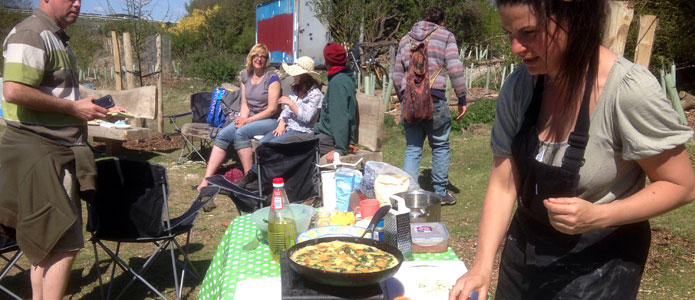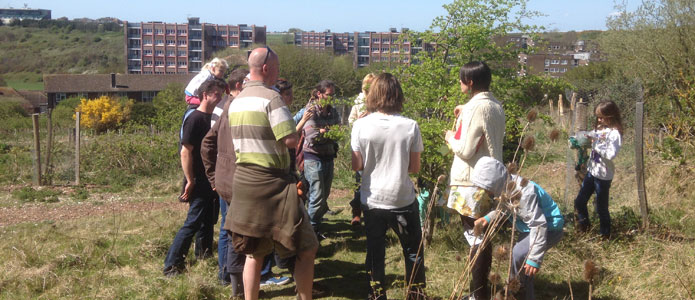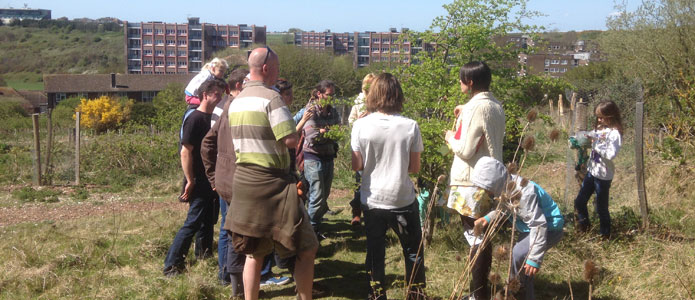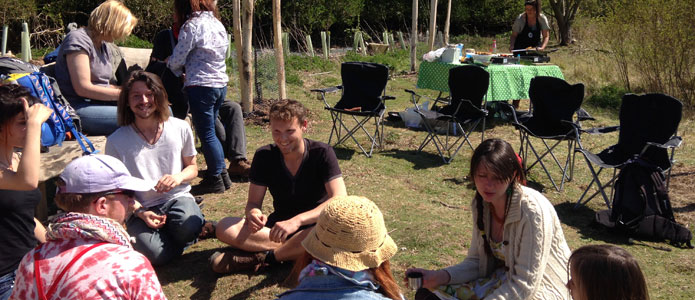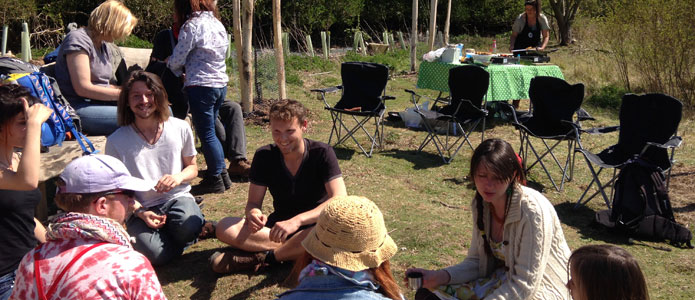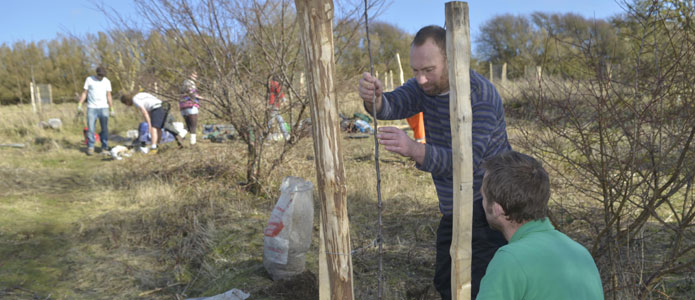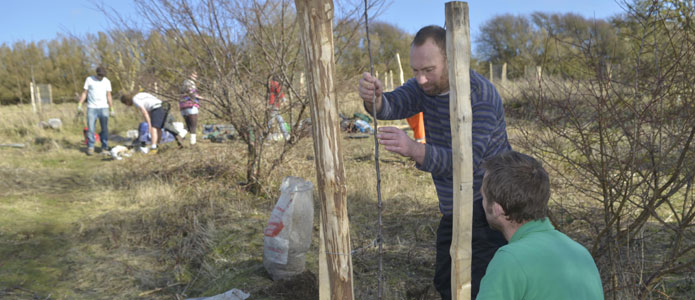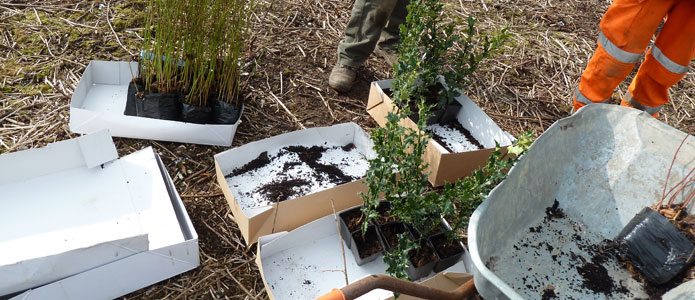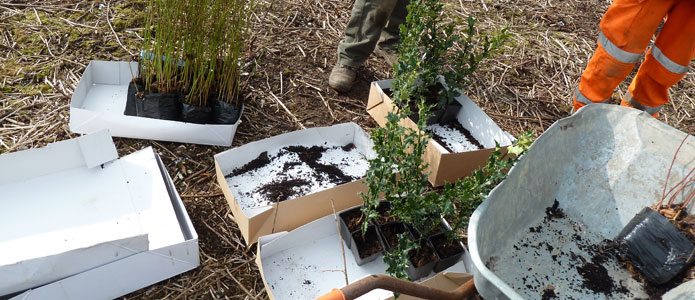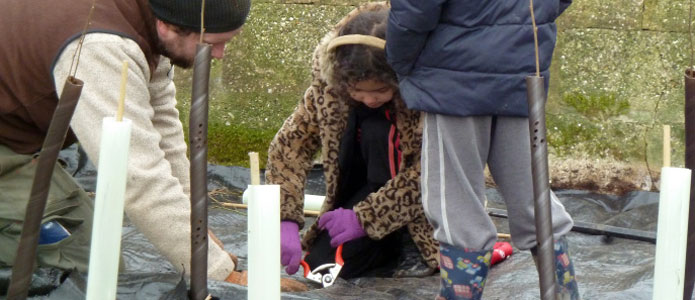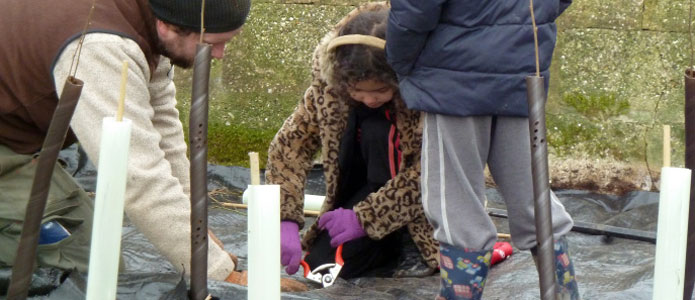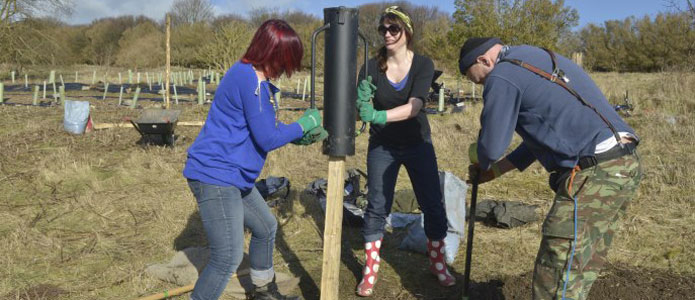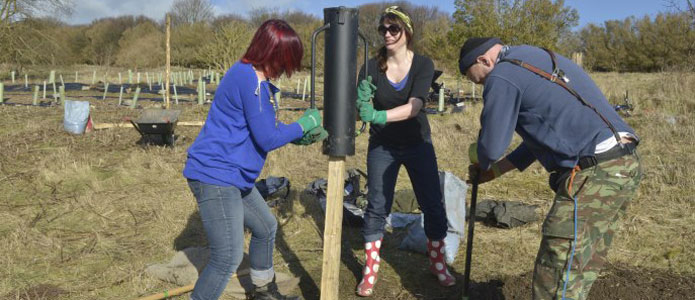 Come along to one of our volunteer days where you can get stuck in and enjoy the beautiful space and view. Find out when the next one is happening.
What volunteers do
Racehill Orchard is a great place to meet people and spend some time in nature. Activities will vary each week as we respond to the seasons, however tea and coffee breaks are always guaranteed!
Currently a member of the Racehill Orchard team is there every Sunday (usually 11am – 3pm) and some Tuesdays to organise volunteers on a number of tasks. If you'd like to find out more and come along to help out at a volunteer session please check out this page. You will need to register if you want to come.
This site is massive, so there are many different jobs, with lots of opportunity to help out and learn new skills. For example, you might be:
Bramble bashing and clearing scrub
Mulching or watering the fruit trees
Scything
Picking up litter
Drinking cups of tea and eating biscuits
Spotting interesting bits of wildlife, flowers and some edible plants
Chatting to nice people and enjoying the lovely view
What do I need to bring?
Bring sturdy footwear (no sandals), as the site has a lot of brambles, nettles and some broken glass.
Wear tough clothes you don't mind getting dirty or torn.
Bring lightweight clothing to cover arms, legs and ankles completely on sunny days some plants on site can cause serious irritation to skin exposed to sunlight.
Sometimes it can be quite cold up there, as it is exposed on the side of a hill, so remember to dress warmly.
Bring waterproofs, depending on the weather.
Bring refreshments and lunch if you need it.
Who can come?
We're always in need of new volunteers at Racehill however as the orchard is in its early stages of development the terrain is still very uneven and there are certain plants that should be avoided. Children under the age of 18 and people with support needs are very welcome but must be accompanied by a parent/carer.